Toronto Film Fest Preview: 10 Filmmaker-Driven Pics To Track, Including New Malick, Baumbach, Whedon, And Korine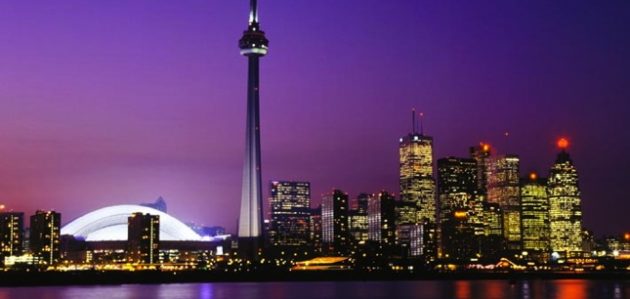 With just under 300 features, the upcoming Toronto International Film Festival is a yearly behemoth that regularly churns out a number of films that will head to U.S. theaters and vie for the year-end awards race. In fact, Toronto is considered a launch pad for the long, long awards season that will culminate in the Oscar ceremony February 24th. Some recent Oscar winners that played TIFF before heading out to audiences in North America include The King's Speech and Slumdog Millionaire. Over the next several days, ML will preview some of the titles we believe will be catching attention either with audiences, the awards race (or of course both).
The ten titles that follow range from returning auteurs like Terrence Malick and Noah Baumbach to Toronto veterans that have managed to surprise audiences with their unique vision and will likely do so again. And there are some newcomers we just found interesting. This week, ML will profile some of the top "high profile" titles we'll be watching closely. Docs, Midnight/Genre and Foreign-Language titles will follow this week. Take a look and by all means, add your opinions.

To The Wonder, directed by Terrence Malick
Famously reclusive, Terrence Malick nevertheless shows his work ethic with many projects on tap. He received an Oscar nomination for Best Director for his last film, The Tree of Life as well as Best Picture and Best Cinematography. His latest film, To the Wonder is a romantic drama who reconnects with a woman from his hometown after his marriage to a European woman falls apart. The film stars Rachel McAdams, Ben Affleck (who directed Argo, which is also screening at the festival) and Javier Bardem.
Yellow, directed by Nick Cassavetes
Nick Cassavetes added director to his resume back in 1996 with Unhook the Stars starring Gena Rowlands, Marisa Tomei and Gérard Depardieu. The next year, he took She's So Lovely to Cannes. Known for his acting, including The Hangover Part II last year, he directed Sienna Miller and Lucy Punch in his latest project Yellow, which is TIFF-bound. The "dramedy" revolves around Mary Holmes, a young woman with a drug habit and that's just the beginning of her problems.
Inescapable, directed by Ruba Nadda
Canadian director Ruba Nadda is no stranger to the Toronto International Film Festival. Her 2009 feature Cairo Time, starring Oscar-nominee Patricia Clarkson and Alexander Siddig won Best Canadian Feature at the event. Her latest film, Inescapable, which also stars Alexander Siddig along with Joshua Jackson, has been dubbed a "Syrian-flavored Taken". In the film, Siddig plays a father who is forced to return to Damascus after 30 year after his vacationing daughter goes missing.
Ginger and Rosa, directed by Sally Potter
British-born director Sally Potter made a splash in 1992 with Orlando starring Tilda Swinton and Billy Zane. It won a prize at the European Film Awards as well as a string of nods at film festivals worldwide. Her follow-ups include The Tango Lesson (1997) and Yes (2004). Her latest film screening in Toronto's Special Presentations section revolves around two teenage girls in London around 1962. They are inseparable friends and dream of lives beyond the domestic work their mothers had. As the Cold War and the sexual revolution heat up, however, their friendship is threatened.
Disconnect, directed by Henry Alex Rubin
Filmmaker Henry Alex Rubin received an Oscar nomination for his second film, Murderball back in 2005 (shared with Dana Adam Shapiro). The documentary debuted at the Sundance Film Festival that year and continued to gain notoriety throughout the festival circuit. His new dramatic thriller Stars Alexander Skarsgard, Max Thieriot and Jason Bateman about a group of people searching for human connections in today's wired world.
Frances Ha, directed by Noah Baumbach
Noah Baumbach received a Best Original Screenplay Oscar-nomination for The Squid and the Whale back in 2005 and has won fans and nods for penning other popular films including this summer's Madagascar 3: Europe's Most Wanted and Fantastic Mr. Fox. His latest film stars Greta Gerwig as New Yorker Frances. She has no apartment and is an apprentice at a dance company, though she's not really a dancer. She plunges straight into fulfilling her dreams even as their reality dwindles.
Much Ado About Nothing, directed by Joss Whedon
Joss Whedon has had quite a year so far and he will be heading to Toronto on the heels of directing the year's biggest box office draw, The Avengers. But his latest film may not quite have the same mass appeal as his super-hero movie, but Shakespeare fans will likely be interested in his Toronto offering. Whedon's latest is a modern re-telling of Shakespeare's classic comedy about two paris of lovers with different takes on romance and a way with words.
Spring Breakers, Harmony Korine
Harmony Korine made a splash on the filmmaking scene as the co-writer of Kids in 1995 (along with director Larry Clark) and he moved into the director's chair with Gummo in 1997, receiving a critics-centered FIPRESCI Prize at the Venice Film Festival. Korine is courageous in his story-telling, his long list of features and shorts include 2007's comedy Mister Lonely about a Michael Jackson and Marilyn Monroe lookalikes living on a Scottish commune, while 2009's Trash Humpers, which played in Toronto that year, is well…pretty much as the title suggests. His latest, Spring Breakers, follows four teens in a spring break that goes awry. After landing in jail, they are bailed out by a drug and arms dealer who wants them to do more dirty work.
Peaches Does Herself, directed by Peaches
Peaches fans will undoubtedly flock to see their idol in her first film in which she stars as herself. In the film, she makes sexually forthright music and then decides to do what her fans want - a transsexual. And if things aren't complicated enough, she falls for a she-male and gets her heart broken.
Laurence Anyways, directed by Xavier Dolan
The Quebecois wunderkind returns to Toronto with his third feature, not bad for a filmmaker in his early 20s. He won festival accolades for his debut I Killed My Mother and followed it up with Heartbeats, which Dolan said he wrote on a train to Toronto from his home town, Montreal. Dolan starred in his previous films, but stayed behind the camera for Laurence Anyways which centers on the challenge a couple face when the man decides to have a sex change.
The Toronto Film Festival runs September 6-16. Stay tuned for more from TIFF here at Movieline.
Follow Brian Brooks on Twitter.
Follow Movieline on Twitter.