Michael Pitt Joins Mary Pickford Feature; Clint Eastwood Reaction: Biz Break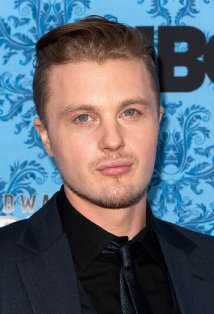 Also in Friday morning's round-up of news briefs, Sylvester Stallone's son died of 'natural causes.' The Academy sets initial deadlines for awards consideration and more…

Academy Sets Deadline for Shorts
Documentary shorts are due by September 4 at 5pm PT. To be eligible, the documentaries must complete a seven-day commercial run in a theater in either Los Angeles County or in the Borough of Manhattan in New York, between January 1, 2012, and December 31, 2012. Films completing their qualifying run after September 4 must still complete and submit all paperwork, including legal contracts, by the deadline. Go to their site for more information.
CNN's Piers Morgan: Clint Eastwood was 'Hollywood Meets Politics Train-wreck'
"The address, which was slotted in ahead of Florida Sen. Marco Rubio, did not quite go according to plan, with Eastwood running over time and going off script -- in part to perform a monologue with an empty chair meant to represent Obama." THR reports.
Michael Pitt Joins Mary Pickford Pic The First
Pitt will appear in the film, The First, about Hollywood legend Mary Pickford will begin production next year. He will play Owen Moore, Pickford's first husband, Deadline reports.
Sage Stallone Died of a Heart Attack
Sylvester Stallone's 36 year-old son Sage died due to blockage of the arteries said the L.A. county coroner. The death has been classified as "natural death" and toxicology results turned up only a small amount of the sedative hydrocodone, BBC reports.
50 Cent's Manager Dead of Apparent Suicide
Rihanna, Nicki Minaj and Diddy have been paying tribute to the hip hop businessman on Twitter. Rihanna posted: "Rest peacefully Chris Lighty, my prayers go out to family and loved ones! Dear God please have mercy." BBC reports.