The Avengers Seeks More Cash On Labor Day; Republicans Mixed About Clint Eastwood: Biz Break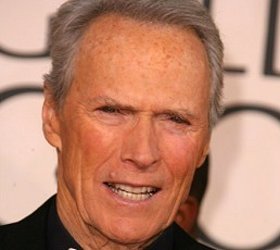 Also in Thursday's round-up of news briefs, the Academy approves some new rules for the next Oscars. A crime thriller gets a North American home and is headed to theaters. And, Charlize Theron is teaming on a story about a recently slain war journalist.

Academy Approves New Slate of Rules for Next Oscars
Among the changes, there will now be five nominees vying for the Original Song category. Also, the "Art Direction" award will now be known as the "Production Design" award. The Academy Awards ceremony is slated for Sunday, February 24, 2013.
Crime Thriller Graceland Heads to Theaters
Filipino crime saga Graceland will be released next year in theaters and VOD via Drafthouse Films. The Tribeca premiere spotlights the corrupt underbelly of the Philippines' capital "exposing a world of deceit, exploitation, and startling depravity." It is slated for the upcoming Fantastic Fest. The deal was negotiated by James Emanuel Shapiro on behalf of Drafthouse Films and Glen Reynolds of Circus Road Films on behalf of the film's producer Rebecca Lundgren.
Around the 'net…
The Avengers to Cash In on Labor Day
Marvel's The Avengers is seeking to increase its nearly $1.5 billion worldwide gross by heading to 1,700 theaters, hoping to capitalize on Labor Day moviegoers. It is the third biggest grossing film so far, Deadline reports.
Charlize Theron to Produce Film About Slain War Reporter
Theron and producer Basil Iwanyk are teaming on a film about the life of journalist Marie Colvin, who was killed in February while covering the civil war in Syria, THR reports.
Clint Eastwood's Republican Convention Prompts Mixed Reaction
Delegates in Tampa have begun debating whether spotlighting a Hollywood celebrity was a good idea. THR asked 30 random convention attendees and just five said his presence was "meaningful."