39th Telluride Film Fest Lineup Announces Haneke, Baumbach, Hyde Park On Hudson, More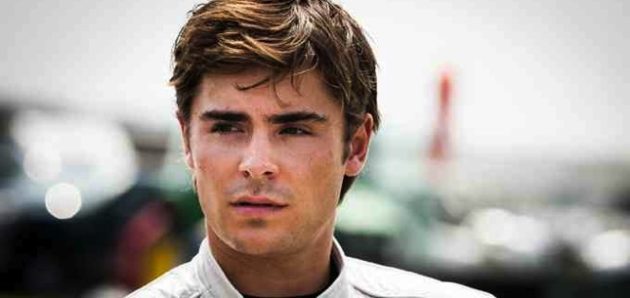 The Telluride Film Festival offers a bright spotlight, showcasing a small selection of films over Labor Day weekend just as summer movies give way to a more serious season of cinema. Later this year, moviegoers will be talking about Bill Murray as Franklin Delano Roosevelt, Marion Cotillard as a woman who loses her legs to a killer whale and even a small town story starring Zac Efron as an aspiring NASCAR racer and Dennis Quaid as his father, an Iowa farmer. Those three films - Roger Michell's Hyde Park on Hudson, Jacques Audiard's Rust and Bone and Ramin Bahrani's At Any Price - lead a roster of acclaimed and anticipated new movies that will screen at this weekend's tony Telluride Film Festival. 

Telluride's annual lineup is famously revealed just as attendees arrive in the Colorado mountain town for the four-day event. Even so Gary Meyer, one of the heads of the festival, privately previewed the lineup for a few journalists earlier this week and then swore them to secrecy. Telluride attendees consider movies sacred. Spoilers are frowned upon.
"So, what do you think?" Meyer asked as he detailed the lineup for the 39th annual festival. "It was pretty much down to the wire," he added about this year's roster. He also teased that he and festival directors Tom Luddy and Julie Huntsinger have a surprise screening up their sleeves. It will screen in a still to be named slot some time between tomorrow and Labor Day.
So now it can be revealed that even as it screens in the Venice Fest this weekend the anticipated American indie At Any Price will be unveiled in Telluride before heading to the Toronto International Film Festival next week. Filmmaker Ramin Bahrani has created a family drama that also explores globalization and Big Agriculture. In addition to Quaid and Efron, the film stars Heather Graham and Kim Dickens. Bahrani is expected to fly in from Venice in time for this weekend's showings of the film here in Colorado.
Also making the trek from Italy to Telluride will be French filmmaker Xavier Giannoli. His latest is described by the Telluride festival as a Kafkaesque tale. In Gianoli's latest, Superstar, top name French actor Kad Merad plays the everyman. One day he wakes and heads to work only to discover that he's famous. He has no idea why people are asking for his autograph and snapping his photo with their mobile  phones while he rides to work on the Paris Metro. The comedy also stars Cecile de France who gained domestic attention for her turn in last year's Dardenne Brothers drama, The Kid With A Bike.
Roger Michell's Hyde Park on Hudson was a safe bet for Telluride lineup prognosticators. It stars local Laura Linney, a festival fixture. In the film she stars alongside Bill Murray, appearing as FDR's younger, distant cousin, Margaret Suckley. Linney's character guides guests - in this case the King and Queen of England in 1939 - at Roosevelt's residence in rural New York State and also falls for FDR. 
The new film will next head to the Toronto Film Festival. Sally Potter's Ginger and Rosa will make the same journey. It stars Elle Fanning and Alice Englert as best friends in the 60s growing up and experiencing the anxieties and excitement of the era. The cast is rounded out by Timothy Spall, Oliver Platt, Annette Bening, Alessandro Nivola and Christina Hendricks. Also on tap are Noah Baumbach's Frances Ha starring Greta Gerwig and Michael Winterbottom's Everyday with Shirley Henderson. Both will also go from Telluride to the Toronto fest next week.
Telluride will pay tribute to a pair of European actors this weekend. Marion Cotillard will be honored and appear here alongside her latest, Jacques Audiard's Rust and Bone from this year's Cannes Film Festival. Also acclaimed at the French fest this year was Mads Mikkelsen. He turned heads for his starring role in Thomas Vinterberg's The Hunt and has also been on the fest circuit in Nikolaj Arcel's A Royal Affair. Both films will screen in Telluride this weekend as festival salutes the Danish leading man.
About three dozen new feature films will screen at the Telluride Film Festival this weekend, complemented by classic and retrospective entries, as well as short films, film oddities and even some Looney Tunes cartoons in honor of the 100th anniversary of director Chuck Jones' birth.
 
The 39th Telluride Film Festival Premieres Lineup:
The Act of Killing (Joshua Oppenheimer, Denmark, 2012) 
Amour (Michael Haneke, Austria, 2012)

At Any Price (Ramin Bahrani, US, 2012)

The Attack (Ziad Doueiri, Lebanon/France, 2012)
Barbara (Christian Petzold, Germany, 2012)

Breaking the Frame (Marielle Nitoslawska, Canada, 2012)
Carriere 250 Meters (Juan Carlos Rulfo, Mexico, 2012)
Celluloid Man: A Film on P.K. Nair (Shivendra Singh Dungarpur, India, 2012)
Cinema Jenin (Marcus Vetter, Germany/Israel/Occupied Palestinian Territory, 2012)
Doueiri, Lebanon/France, 2012)
The Central Park Five (Ken Burns, Sarah Burns, David McMahon, US, 2012)

Everyday (Michael Winterbottom, UK, 2012)

Frances Ha (Baumbach, US, 2012)

Final Cut: Ladies and Gentlemen (Gyorgy Palfi, Hungary, 2012)
The Gatekeepers (Dror Moreh, Israel, 2012)

Ginger and Rosa (d. Sally Potter, England., 2012)

The Hunt (Thomas Vinterberg, Denmark, 2012)

Hyde Park on Hudson (Roger Mitchell, US, 2012)

In Search of Emak Bakia (Oskar Alegria, Spain, 2012)
Jonathan Miller (David Thompson, UK, 2012)
Journal de France (Raymond Depardon and Claudine Nougaret, France, 2012)
The Iceman (Ariel Vroman, US, 2012)
Love, Marilyn (Liz Garbus, US, 2012)

Me and Me Dad (Katrine Boorman, UK, 2012)
Midnight's Children (Deepa Mehta, Canada/Sri-Lanka, 2012)
Mikis Theodorakis, Composer (Klaus Salge and Asteris Kutulas, Germany, 2012)
No (Pablo Larrain, Chile, 2012)
On Borrowed Time (David Bradbury, Australia, 2012)
Paradise: Love (Ulrich Seidl, Austria, 2012) 

Piazza Fontana (Marco Tullio Giordana, Italy, 2012)
Pilgrim Hill (Gerard Barrett, Ireland, 2012)
A Royal Affair (Nikolaj Arcel, Denmark, 2012)
Rust and Bone (Jacques Audiard, France, 2012)

The Sapphires (Wayne Blair, Australia, 2012)

Stories We Tell (Sarah Polley, Canada, 2012)

Superstar (Xavier Giannoli, France, 2012)

Wadjda (Haifaa Al Mansour, Saudi Arabia, 2012)
What is this Film Called Love? (Mark Cousins, Ireland/Mexico, 2012)


The Telluride Film Festival takes place August 31-September 3.
Follow Eugene Hernandez on Twitter.
Follow Movieline on Twitter.