Exclusive: Extraordinary AIDS Activism Doc How To Survive A Plague Unleashes Poster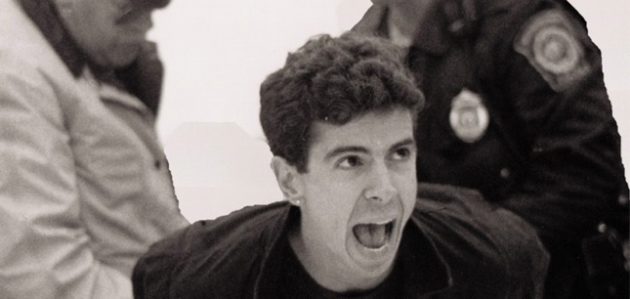 How to Survive a Plague turned on the water-works and other outpourings of emotion when it debuted at Sundance earlier this year. Its subjects, the driving-forces behind AIDS activist groups ACT-Up (the AIDS Coalition To Unleash Power) and TAG (Treatment Action Group), took matters into their own hands against a massive tide of fear, discrimination and government failure to deal with the disease that ravaged the gay community in the '80s and '90s. Director David France profiles the heroes of the movement who moved the needle in forging treatment and official recognition against extraordinary odds, and today Movieline has your first look at the official poster.

Sundance Selects will debut the feature September 21st following the film's healthy festival run to date. Below, find the poster designed by Sam Smyth and the trailer along with the official synopsis: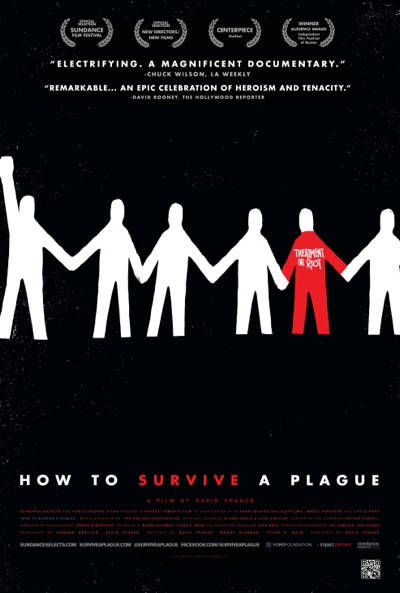 How to Survive a Plague is the story of the brave young men and women who successfully reversed the tide of an epidemic, demanded the attention of a fearful nation and stopped AIDS from becoming a death sentence. This improbable group of activists bucked oppression and, with no scientific training, infiltrated government agencies and the pharmaceutical industry, helping to identify promising new medication and treatments and move them through trials and into drugstores in record time. In the process, they saved their own lives and ended the darkest days of a veritable plague, while virtually emptying AIDS wards in American hospitals in the process. The powerful story of their fight is a classic tale of empowerment and activism that has since inspired movements for change in everything from breast cancer research to Occupy Wall Street. Their story stands as a powerful inspiration to future generations, a road map, and a call to arms. This is how you change the world.
Official Selection: Sundance Film Festival, New Directors/New films, San Francisco International Film Festival, Provincetown International Film Festival, Outfest Documentary Centerpiece, Seattle International Film Festival.
Follow Movieline on Twitter.