Good Idea/Bad Idea? LeBron James In Space Jam 2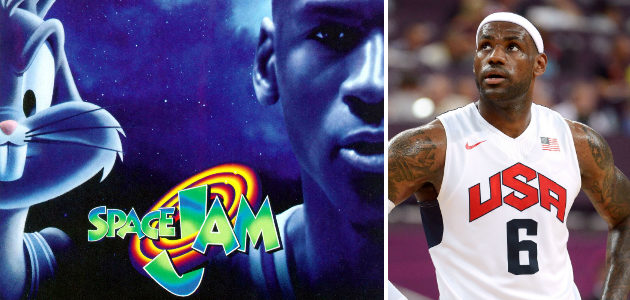 It's not entirely outside the realm of possibility to think that LeBron James innocently Tweeting his love for the 1996 Looney Tunes-NBA hit Space Jam might perk up the ears of some Hollywood suits out there looking for the next bygone property to rescuscitate. If the world loves Space Jam as much as LeBron, who knows how soon we could have Space Jam 2 on our hands, starring King James as the new Michael Jordan?

For those of you whose Space Jam memories are a little fuzzier, let me bring you back to the '90s: Jordan joins Bugs Bunny and his Looney Tunes b-ball team in space to play against a team of baddies who have stolen the skillz of terrestrial NBA stars Patrick Ewing, Larry Johnson, Charles Barkley, Muggsy Bogues and Shawn Bradley.
Jordan wins the Space Jam, hitches a ride on a spaceship to his minor league baseball game as R. Kelly sings "I Believe I Can Fly," and comes out of retirement to return to the NBA because, well, baseball was never really his thing. And then we all have a booty bass dance party to the sounds of the Quad City DJs.
Questions raised herein:
A. Do you love Space Jam?
B. Innocent Tweet-love, or does LeBron have some inside info on a sequel? Did the Monstars tip him off??
C. Would Bill Murray reprise his role as Bill Murray? Because if so, I'm onboard.
[@KingJames via ScreenJunkies]