WATCH: Star Wars: Detours Unveiled By Robot Chicken Team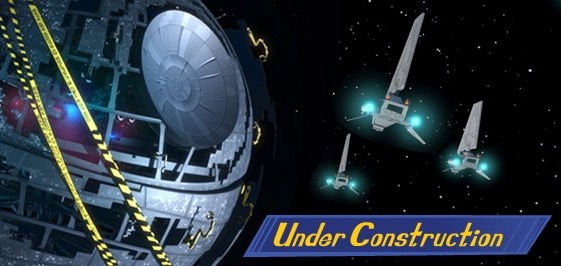 The Farce is still strong in Seth Green and Matt Senreich.  The boy geniuses behind Adult Swim's Robot Chicken series joined collaborator Todd Grimes at Star Wars Celebration VI on Friday to unveil footage of their new animated series Star Wars: Detours. IGN reports that the comedic CGI animated series — which depicts the very familiar Star Wars crew in "exaggerated Chibi/super deformed style" (translation for the uninitiated: small bodies, massive heads) — takes place in-between Episodes III and IV of George Lucas' Star Wars canon and will focus on the what these characters do in their downtime.
"Where do Gamorrean Guards grocery shop? Does Darth Vader do online dating? The answer is yes," Grimes told the gathered Star Wars super fans. " We answer all these things."
Among the footage fans saw was Obi-Wan using a Jedi Mind Trick on his audience after he bombs at stand-up comedy. ("That joke was hilarious and you all liked it.")  In another scene, Jar Jar Binks asked Dexter Jettster why everyone hates him and Jettster replies by asking the Gungan how honest he wants him to be.
According to IGN,  the Star Wars: Detours team did not announce a debut date or even if they'd been picked up by a TV network yet, but the site estimated that the show would probably bow in 2013. That sounds promising. Earlier this year , when I spoke to  Star Wars creator George Lucas — who was working with Green and his team, on the show — he told me: "We just can't get anybody to put it on the air" because, he explained, the show doesn't fit into a neat demographic package.
Check out the clips:
[IGN]
Follow Frank DiGiacomo on Twitter.
Follow Movieline on Twitter.