Actor Vivek Shah Arrested In Harvey Weinstein Extortion Plot: Where You've Seen Him Before (VIDEO)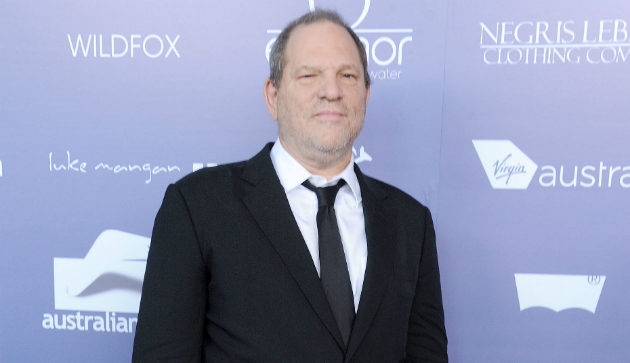 Aspiring actors are a dime a dozen in L.A., but few would go as far as attempting to extort one of Hollywood's most powerful movie moguls for their big payday. (One would hope... but we all know a few kooky actors, don't we?) Not so for Vivek Shah of suburban Illinois by way of West Hollywood, who was arrested this week for allegedly threatening Harvey Weinstein and his family if the superproducer didn't pay him millions.

The Smoking Gun has the affidavit naming Shah, a 25-year-old bit actor seen on a 2012 episode of "Bones" and in Christopher Nolan's The Dark Knight (per his IMDb page), as the alleged extortionist who contacted Weinstein and four other high profile figures threatening their safety and that of their families. Although Weinstein is named only as "A Connecticut resident and co-founder of a film studio," Deadline's Nikki Finke confirmed Weinstein was the targeted victim.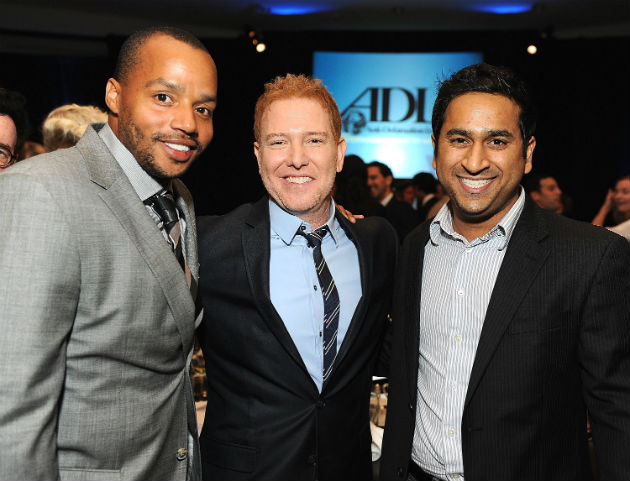 Above: Shah (right) posing with actor Donald Faison and Relativity Media CEO Ryan Kavanaugh at the Anti-Defamation League Entertainment Industry Awards Dinner at The Beverly Hilton hotel on October 11, 2011.
It's an exhaustive document detailing the authorities' investigation of Shah, who bought prepaid phone cards and debit cards, used multiple false identities, and set up foreign bank accounts apparently to receive the extortion moneys in locations all over the familiar turf of L.A. actors — the West Hollywood Rite-Aid! The Gelson's on Santa Monica! — in what the affidavit refers to as "The Scheme."
Most concerning is the bit at the end, which reveals that authorities who had been tailing Shah discovered that he was "scheduled for training in handgun shooting" at a local gun range after his return to the Los Angeles area earlier this month.
Shah was arrested outside of Chicago and charged with "two counts of interference with commerce by threats, and two counts of transmitting threatening communications in interstate commerce" and could face as many as 20 years in prison.