Tony Scott Did Not Have Brain Cancer; Dick Van Dyke to Receive SAG-AFTRA Honors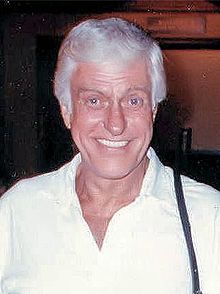 Also in Tuesday morning's round-up of news briefs, the New York Film Festival will debut a portion of a new Oliver Stone project. Paramount nabs Kevin Costner for Kenneth Branagh project. Jim Carrey is being courted for super-hero project. And Italian television warns of a "racy" Venice lineup.

Dick Van Dyke to Receive 49th SAG Life Achievement Award
The award is SAG-AFTRA's highest honor given to an actor that exemplifies the "finest ideals of the acting profession." Van Dyke will receive the honor at the 19th annual Screen Actors Guild Awards, taking place Sunday, January 27th.
New York Film Festival to Feature Oliver Stone Debut & More
The 50th NYFF will include a sneak preview of Oliver Stone's The Untold History of the United States, produced as a 10-part mini-series for Showtime. The first three chapters will be presented by NYFF. Additionally, the event will present anniversary screenings of the classics Lawrence of Arabia, Snow White and the Seven Dwarfs and The Princess Bride as part of its 2012 event taking place September 28 - October 14.
Around the 'net…
Tony Scott's Family Says He Did Not Have Brain Cancer
Initial reports that Scott's suicide may have stemmed from brain cancer apparently were incorrect. ABCNews.com initially reported the director suffered from inoperable brain cancer, but family members denied that he was suffering any severe medical issues, USA Today reports.
Paramount Gets Kevin Costner for Jack Ryan and Without Remorse Pics
The studio had been courting Costner for the Kenneth Branagh-directed Jack Ryan film with Chris Pine as well as the spinoff franchise Without Remorse, Deadline reports.
Jim Carrey Being Courted for Kick-Ass 2
It is not clear he'll accept, but Jim Carrey is being courted by Universal to "play a showy supporting role in Kick-Ass 2: Balls to the Wall, directed by Jeff Wadlow, Deadline reports.
Berlusconi TV Channel Slams Venice for "Racy Lineup"
A network owned by disgraced former prime minister Silvio Berlusconi said the Venice Film Festival needs an adults-only rating, though its spiel on the films may have been at least somewhat tongue-in-cheek. The festival includes potentially controversial new work from Terrence Malick, Paul Thomas Anderson, Harmony Korine, Brian DePalma and Marco Bellocchio. Venice takes place August 29 - September 8, The Guardian reports.