Fast & Furious Six First Look: Vin Diesel And Paul Walker On The Sequel Set
Production is underway on The Fast and the Furious 6, director Justin Lin's anticipated follow-up to 2011's Fast Five and his fourth trip behind the camera in the Fast & The Furious franchise. Yes of course, you should be excited; Fast Five was awesome. Just look at how happy stars Vin Diesel and Paul Walker are in the first image from the set!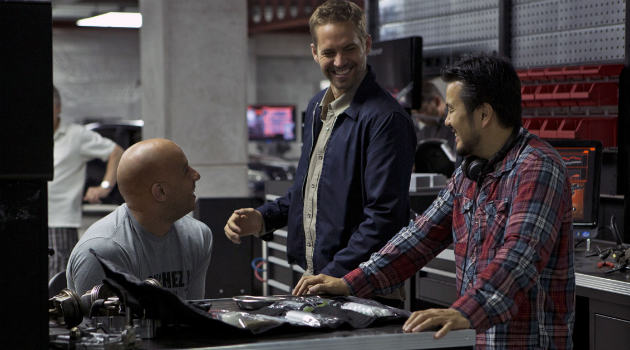 This time around in Fast 6, Dom and Brian's happy outlaw family are being hunted down by The Rock's returning agent Luke Hobbs, last seen investigating some very interesting photos with a slinky Eva Mendes. Also back: Michelle Rodriguez (Letty!), Jordana Brewster, Sung Kang (Han!!), and Tyrese, joined by newcomers Gina Carano and Joe Taslim of The Raid. It's quite a line-up for fans of the franchise and fans of action. I mean, have you seen Haywire? Have you seen The Raid? Expect more awesome fistfights than you'll ever see in the Expendableses.*
*This may be a controversial statement, but: I'll take the cars + brawn action in any Fast & Furious movie over the mind-numbingly repetitive gunfire circuses that are the Expendables movies any day.
Anyhow, enjoy. Rejoice! But remember, you've still got a long way to go until Fast 6 hits theaters in May 2013.