Miss Karen Allen? (We Do!) Check Her Out Off Broadway This Fall In A Summer Day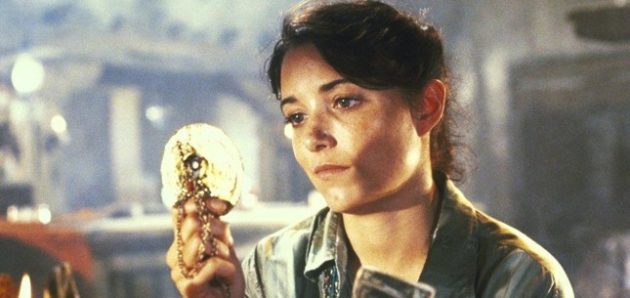 The last time Karen Allen was onscreen, according to IMDB.com, was back in 2010 in White Irish Drinkers, and, if like me, you miss her soulful presence at the cineplex, it's time to start planning a trip to New York City in October.
Rattlestick Playwrights Theater Artistic Director David Van Asselt and Managing Director Brian Long announced on Monday that Allen will star in the American premiere of Norwegian playwright Jon Fosse's Summer Day this fall. Sarah Cameron Sunde will translate and direct the play.
In its announcement, Rattlestick described Fosse's play as a "deep meditation on the nature of loss" that is set in two time periods in the same idyllic house. According to the theater company, "a visit to an old friend sparks the memory of a similar visit years earlier."
Allen, who stole hearts and scenes with her wide-eyed performances in Animal House and Raiders of the Lost Ark made her Broadway debut in the early 1980s where she played Helen Keller in William Gibson's Monday After The Miracle. In 1983, she won a Theatre World Award for her performance.
Follow Frank DiGiacomo on Twitter.
Follow Movieline on Twitter.