Beyond The Blockbuster: Spike Lee, Julie Delpy, Dutch Hookers & More Seek Savvy Moviegoers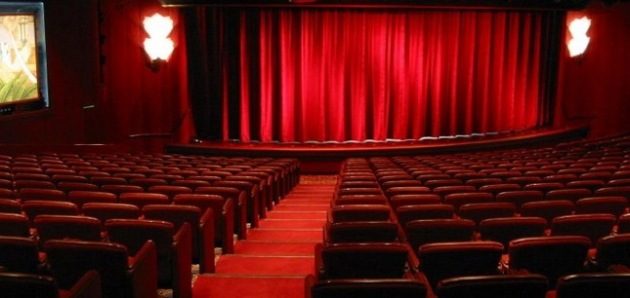 The Bourne Legacy, The Campaign and Hope Springs are among the latest in studio fare churned out for your summer popcorn pleasure. And some - at least - are worth a view. But if you're itching for something else beyond the grain, check out the latest from Spike Lee, whose Red Hook Summer begins its roll out this weekend with an expansion set throughout the rest of summer. Actress/director Julie Delpy's sequel to her hilarious 2 Days In Paris opens, but this time she trades Paris for New York in, fittingly, 2 Days In New York, in which she stars opposite Chris Rock. And David Duchovny stars in Goats, which is finally making its way to the screen after a decade in the making. More teasers, insight and films here beyond the blockbuster...

2 Days in New York
Director: Julie Delpy
Writer: Julie Delpy, Alexia Landeau, Alexandre Nahon
Cast: Julie Delpy, Chris Rock, Albert Delpy Alexia Landeau, Alexandre Nahon, Daniel Bruhl
Opens: New York in two locations this weekend with other cities to follow.
The followup to her 2007 feature 2 Days In Paris, which took in a cool $4.433 million Stateside for that film's distributor Samuel Goldwyn Films, the current title basically replicates Paris' dialogue-heavy banter, open talk about sexuality and crossing social taboos, but this time Chris Rock stars as her love interest and New York is the setting.
Though she has been acting since she was discovered by Jean-Luc Godard (who cast her in his 1985 Détective) and has a half-dozen features under her belt as director, the ever present challenge of financing played havoc with 2 Days In New York. "It's fine if you have the money, and we had the money, but when the money fell apart at the last minute, it was just drama. It was the most painful experience to think you're about to shoot and then everything just stops," she said. Nevertheless, the production went on and the film debuted at the Sundance Film Festival in January where it was picked up by Magnolia Pictures.
Synopsis: Marion and Mingus live cozily—perhaps too cozily—with their cat and two young children from previous relationships. However, when Marion's jolly father (played by director Delpy's real-life dad), her oversexed sister, and her sister's outrageous boyfriend unceremoniously descend upon them for a visit, it initiates two unforgettable days that will test Marion and Mingus's relationship. With their unwitting racism and sexual frankness, the French triumvirate hilariously has no boundaries or filters...and no person is left unscathed in its wake.
Watch the trailer on YouTube.
Goats
Director: Christopher Neil
Writer: Mark Poirier
Cast: Vera Farmiga, David Duchovny, Graham Phillips, Keri Russell, Justin Kirk, Dakota Johnson
Opens: New York, Los Angeles, Tucson, Phoenix and Dallas with more cities to follow.
From conception to being "in the can," Goats took 10 years to make. Director Christopher Neil optioned the material from Mark Poirier and worked with the author to adapt the script. Producer Daniela Taplin Lundberg first saw the script through Oliver Stone producer Eric Kopeloff while she was at Plum Pictures and tried to find financing. Eventually she formed Red Crown Productions and decided to make Goats her company's first project. "We brought it to David Duchovny who loved the character of the Goat man and said it was like something he hadn't done before," Lundberg said. Following a long editing process, production finished in late fall. "Sundance was the best place to premiere."
Synopsis: In Goats, Ellis (Graham Phillips) is the most adult member of his eccentric family at 15 years old. His mom (Vera Farmiga) is a New Age hippie that spends all of her time working on self-help rituals with her hustler boyfriend (Justin Kirk). His dad (Ty Burrell) left home years ago and is more focused on his new wife (Keri Russell) and family. And then there's Goat Man (David Duchovny), the goat-herding sage who has lived in their pool house since Ellis was a child, teaching him the meaning of stability, commitment, and expanding one's mind. When Ellis decides to leave Tucson to go to the same East Coast prep school that his father went to, he easily assimilates to his new environment - even gaining the attention of a local girl (Dakota Johnson). But as he re-connects with his estranged father, he finds Goat Man's influence and his life out West thrown into stark contrast. Based on Mark Jude Poirier's best-selling novel, director Christopher Neil's hilarious and poignant film is a witty reversal of the coming of age formula, a beautifully honest portrayal of life with its rough edges, awkward moments, and non-endings.
Watch the trailer on YouTube.
The Green Wave
Writer-director: Ali Samadi Ahadi
Cast: Mohsen Kadivar, Mitra Khalatbari, Shadi Sadr
Opens: In limited release.
Synopsis: Green is the color of hope. Green is the color of Islam. And green was the symbol of recognition among the supporters of presidential candidate Mir-Hossein Mousavi, who became the symbolic figure of the Green Revolution in Iran last year. The presidential elections on June 12th, 2009 were supposed to bring about a change, but contrary to all expectations the ultra-conservative populist Mahmoud Ahmadinejad was confirmed in office. As clear as was the result, as loud and justified were the accusations of vote-rigging. 

The on-going Where is my vote? protest demonstrations were again and again worn down and broken up with brutal attacks by government militia.

Images taken from private persons with their cell phones or cameras bear witness to this excessive violence: people were beaten, stabbed, shot dead, arrested, kidnapped, some of them disappearing without trace. What remains is the countless number of dead or injured people and victims of torture, and another deep wound in the hearts of the Iranians. 

The Green Wave is a touching documentary-collage illustrating the dramatic events and telling about the feelings of the people behind this revolution. Facebook reports, Twitter messages and videos posted in the internet were included in the film composition, and hundreds of real blog entries served as reference for the experiences and thoughts of two young students, whose story is running through the film as the main thread.
Watch the trailer on YouTube.
Meet The Fokkens
Writers-directors: Gabrielle Provaas, Rob Schroder
Subjects: Louise Fokkens, Martine Fokkens
Opens: New York this weekend followed by other cities.
Dutch filmmakers Gabrielle Provaas and Rob Schroder stumbled on the two women who would be the subjects of their film by chance. Provaas said her colleague moved to an Amsterdam neighborhood where local prostitutes ran their window-front enterprise, although it was not in the city's famed sex worker district frequented by tourists and gawkers. "We were fascinated by the women working in the windows," said Provaas. "This area where we found them is outside the main Red Light District and these women were their own bosses and doing it out of their own choice." They soon wanted to make a film about the area weren't sure how to proceed. "You can't just tap the window and say, 'Hey we want to make a movie about you.'"
Synopsis: Meet Louise and Martine Fokkens: 69-year-old identical twins who have worked as prostitutes in Amsterdam's red light district for over 50 years. Louise is newly retired due to arthritis ("I couldn't get one leg over the other"), but Martine carries on, unable to support herself on a state pension. Between explicit scenes of her daily grind, she and Louise stroll the city in matching outfits, recounting hilariously ribald stories from a lifetime of sex work. (Discussing a client who was a chaplain, one recalls: "Don't you remember, we even had a little confessional!") An immensely affectionate portrait of two women who have seen and done everything (and everyone), Meet the Fokkens is a rollicking and revealing look at the world's oldest profession in the 21st century.
Watch the trailer on YouTube.
Red Hook Summer
Writer-director: Spike Lee
Cast: Jules Brown, Thomas Jefferson Byrd, Tony Lysaith, De'Adre Aziz, Turron Kofi Alleyne
Opens: Manhattan and Brooklyn this weekend followed by Atlanta, Washington, D.C., Chicago, Baltimore, Philadelphia and Los Angeles in two weeks.
"The key with this one, is that we're working hand in hand with Spike and his team at 40 Acres," RHS distributor Variance Films founder Dylan Marchetti said referring to Lee's film outfit, 40 Acres and a Mule Filmworks. "They're savvy and they're smart. He has a few tricks up his sleeve. I've never seen someone so busy and working hard. He doesn't just do a New York press day and then call it quits." Marchetti said the film purposely does not draw conclusions and the audience will have to come up with their own.
"In a nutshell what's interesting about RHS is that it's personal for Spike," said Marchetti. "He's saying something but not telling people what to think and we're tying our marketing to that. We want them to figure that out themselves and they're a smart audience."
Synopsis: Red Hook Summer tells the story of Flik Royale (Jules Brown), a sullen young boy from middle-class Atlanta who has come to spend the summer with his deeply religious grandfather, Bishop Enoch Rouse (Clarke Peters) in the housing projects of Red Hook. Having never met before, things quickly get off on the wrong foot as Bishop Enoch relentlessly attempts to convert Flik into a follower of Jesus Christ. Between his grandfather's constant preaching and the culture sock of inner-city life, Flik's summer appears to be a total disaster - until he meets Chazz Morningstar (Toni Lysaith), a pretty girl his age, who shows Flik the brighter side of Brooklyn. Through her love and the love of his grandfather, Flik begins to realize that the world is a lot bigger and perhaps a lot better than he'd ever imagine.
Watch the trailer on YouTube.