Elizabeth Olsen Woos Josh Radnor in Liberal Arts Trailer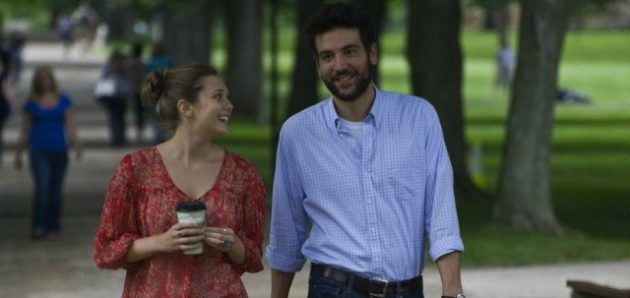 Josh Radnor has spent much of his time on television including most recently in How I Met Your Mother, but the actor also has two Sundance features he's directed, written and also starred in, including his latest, Liberal Arts, which premiered at the festival in January. The feature stars Radnor along with Elizabeth Olsen, Zac Efron, Allison Janney and Richard Jenkins. The trailer sets up the main premise of film. Disenchanted and newly single student counselor Jesse Fisher (Radnor) falls for younger college student, Zibby (Olsen).

But perhaps not quite as racy as it sounds, Jesse apparently travels to visit his favorite professor at his alma mater where he meets the feisty Zibby, so apparently no student-counselor conflict here exactly. As the story moves forward, the classical music-loving sophomore revives his long-dormant feelings of possibility and connection.
One character not making an appearance, however, in this trailer is Zac Efron.
IFC Films acquired Liberal Arts at the Sundnce Film Festival and will release the feature September 14th in the U.S.
Radnor's directorial debut happythankyoumoreplease debuted at the 2010 Sundance Film Festival.
View the trailer via YouTube.