Weekend Receipts: It's Another Dark Knight Weekend as the Pic Triumphs Over Lackluster Total Recall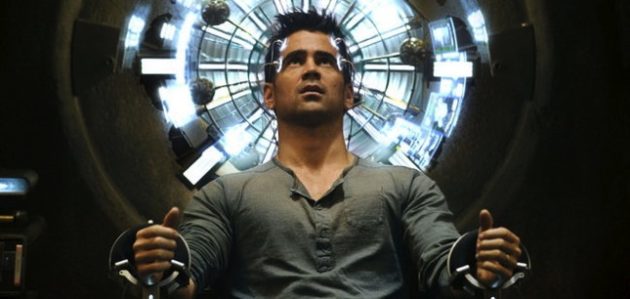 Late last week, the box office prognosticators speculated whether The Dark Knight Rises would eek out a triumph over newcomer Total Recall. The pendulum would swing in either direction as the weekend approached, but in the end TDKR easily beat out Total by every measure. In fact, the film only really managed to measure-up to its original, but in 2012 dollars

1. The Dark Knight Rises
Gross: $36,440,000 (Cume: $354,638,000)
Screens: 4,242 (PSA: $8,590)
Weeks: 3 (Change: - 41%)
Speculation ran rampant in among box office watchers if The Dark Knight Rises would hold number one with the debut of Total Recall, but in the end Batman won and actually quite handily. TDKR took the top spot for the third weekend in a row. The feature dropped 162 screens compared to the previous weekend and its $8,590 per-screen average compares to $14,549 last weekend. Internationally, the pic has grossed well over $378 million.
2. Total Recall
Gross: $26 million
Screens: 3,601 (PSA: $7,220)
Week 1
The original opened with just over $25.5 million when it debuted in 1990 in 2,060 theaters for a $12,395 average, so the re-make is in quite in the shadow of its original especially when factoring inflation. Abroad, Total Recall grossed $6.2 million in 12 markets, but will be heading to larger territories in the coming weeks.
3. Diary of a Wimpy Kid: Dog Days
Gross: $14.7 million
Screens: 3,391 (PSA: $4,335)
Week: 1
The pic also grossed an additional $2.77 million overseas, so within ear-shot of its $22 million production budget, but it did not measure up to last year's Diary of a Wimpy Kid: Rodrick Rules in its bow. The previous installment of the series grossed $23.75 million from 3,167 theaters for a $7,500 average back in March of 2011. It went on to gross nearly $52.7 million domestically
4. Ice Age: Continental Drift (3-D, Animation)
Gross: $8.4 million (Cume: $131,862,859)
Screens: 3,542 (PSA: $2,372)
Week: 4 (Change: - 37%)
The animated feature held decently one month out and should surpass the previous installment Ice Age: Dawn of the Dinosaurs, which grossed just under $200 million domestically.
5. The Watch
Gross: $6.35 million (Cume: $25,363,203)
Screens: 3,168 (PSA: $2,004)
Weeks: 2 (Change: -50%)
The pic struggled to connect with audiences with a drop of 50% despite no change in screen count.
6. Ted
Gross: $5,478,660 (Cume: $203,413,895)
Screens: 2,767 (PSA: $1,980)
Weeks: 6 (Change: -25%)
The stuffed bear continues to be a summer hit internationally as well. The comedy grossed $32 million at 2,380 locations in 20 territories for an international total coming in at $77.3 million. Domestically, the feature played 362 theaters compared to the previous weekend.
7. Step Up: Revolution (3-D)
Gross: $5.3 million (Cume: $23,097,149)
Screens: 2,606 (PSA: $2,034)
Weeks: 2 (Change: - 55%)
The feature had a pretty steep drop, though it did have a slight up-tick in showings compared to its opening weekend. Still, the drop suggests the pic is not grabbing audience attention as it expands.
8. The Amazing Spider-Man
Gross: $4.3 million (Cume $250.64 million)
Screens: 2,425 (PSA: $1,773)
Weeks: 5 (Change: -36%)
One of the summer's biggest hits, the feature is now totaling just under $678 million worldwide.
9. Brave (3-D, Animation)
Gross: $2.89 million (Cume: $223,324,000)
Screens: 2,110 (PSA: $1,370)
Weeks: 7 (Change: -33%)
The Disney animation has cumed $118 million for a global total coming in at $341.3 million. Brave has comfortably surpassed the summer's other animated success, Madagascar 3: Europe's Most Wanted, which has cumed just over $210.8 million in 9 weeks of release.
10. Magic Mike
Gross: $1.38 million (Cume: $110,894,000)
Screens: 1,202 (PSA: $1,148)
Weeks: 6 (Change: - 47%)
A success by any measure, the feature has likely come close to its domestic peak. The Steven Soderbergh directed film added 349 theaters in its sixth weekend out. Still its $1,148 average compares to $1,626 last week. And overall, certainly a stripping success for a $7 million budget.
[Sources: Hollywood.com, Box Office Mojo]
Watch box office coverage via YouTube.