Cafe de Flore's New Trailer Dishes Sex and Danger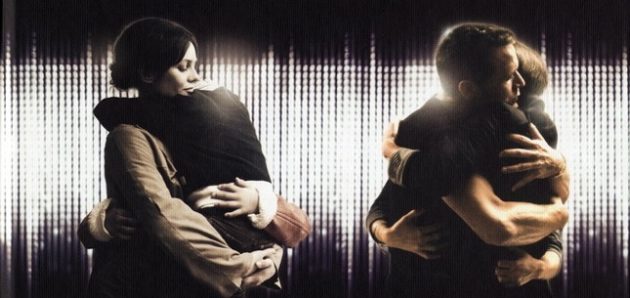 French-Canadian director Jean-Marc Valée won multiple festival nods for his 2005 feature C.R.A.Z.Y. and followed it up in 2009 with The Young Victoria, also taking home prizes and his latest Café de Flore also scored around the festival circuit. Adopt Films will release the romantic-drama Stateside in November and released a second U.S. trailer.

Seemingly disconnected by both time and geography, Café de Flore nevertheless unites a young mother with a disabled son living in 1960s Paris and Antoine, a recently divorced and successful DJ in contemporary Montreal. The new trailer follows below the plot below...
Plot synopsis: In 1960s Paris, a working class woman gives birth to her first child, Laurent – a Down Syndrome son. Undaunted she embraces the challenge of raising her beloved offspring as normally as one would any other child. Her husband abandons them both. She bravely brushes this additional hiccup aside as Laurent replaces her spouse as the perfect man of her dreams. As Laurent approaches school age Jacqueline's aplomb becomes obsessive and cloying. Her increasingly self-destructive attachment to her son is raised to a fever pitch when, at the age of seven, he meets a Down Syndrome girl (Véronique) and experiences his first crush. His sudden desire for independence, and his attraction to Véra, are the catalysts that transform Jacqueline from a loving mother into something resembling a lover scorned. What emerges is a love triangle of potentially tragic proportions.



In 21st century Montreal, a forty year old divorcee, Carole, is trying to restart her life after her divorce, two years earlier, from Antoine, a devastatingly handsome, successful touring DJ. Soul mates who've been a couple since the age of fifteen, their divorce is a schism that might prove impossible for either of them to put in the past. Making the transition even more difficult for Carole is the fact that her two daughters, one teen, one tween, are about to gain a stepmother, a stunningly beautiful, heartbreaking blonde, a woman about to "steal" away the perfect man of her dreams. The young girls are being cruelly pulled in two different directions, Antoine's father, a recovering alcoholic, seems to side with his ex-daughter-in-law, and Carole is succumbing to fits of depression and potentially dangerous bouts of sleepwalking. What emerges is a love triangle of potentially tragic proportions.
"Café de Flore" Official US Trailer #2, directed by Jean-Marc Vallée from Adopt Films on Vimeo.