WATCH: Snoop Dogg Is Snoop Lion in Reggae Doc Reincarnated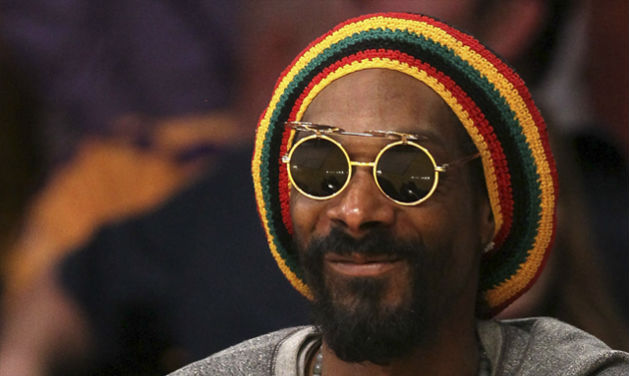 "I didn't just want to come here and say I made a record in Jamaica and grew some dreadlocks," insists rapper Snoop Dogg in the trailer for Reincarnated, announced today as an official selection of this year's Toronto International Film Festival. "Rastafari called me." Watch the trailer for Reincarnated for your first glimpse of Snoop Dogg — or rather, Snoop Lion, his newly minted reggae identity — leaving hip-hop behind to sing and smoke up a storm in his new rasta life.

The doc, a co-production of Vice Films and Snoop's own Snoopadelic Films, probably isn't a terribly incisive or objective look at the musician's musical shift, and it's unclear how fleeting an alter ego "Snoop Lion" will be in the long run. But as the trailer speeds through a montage of Snoop's past, it makes a case for why the erstwhile Calvin Broadus might have sought spiritual rebirth after a decades-long career in the rap game that has seen friends and collaborators pass on, sometimes violently.
Beyond the personal loss of figures like Tupac and Nate Dogg, Snoop's musical career has seemed to plateau in the last decade; how did the slim (with the tilted brim) rapper behind 1993's "Doggystyle" wind up phoning in verses on Katy Perry Top 40 hits, writing rap songs about True Blood and roasting Donald Trump?
Seizing the opportunity for Ali-esque cross-cultural/getting-in-touch-with-his-roots drama, Reincarnated came about when Snoop traveled to Jamaica to record with the producer Diplo. "While there," explains the synopsis, "Snoop finds himself embraced by the Jamaican people, is positively impacted by Rastafarian culture, and becomes reincarnated as Snoop Lion."
Verdict: It all sounds so perfectly calculated. And yet, compared to Snoop's post-fame exploits, it might also be his most sincere artistic expression in years.
Reincarnated will screen at the 2012 Toronto International Film Festival. See more titles in the line-up here.
Follow Jen Yamato on Twitter.
Follow Movieline on Twitter.