Vince Vaughn's Brady Bunch Reboot In Development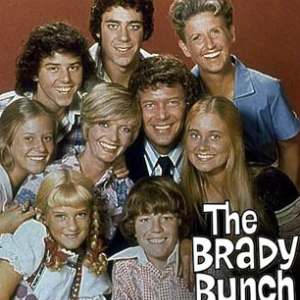 The story of a man named Brady and his irritatingly chipper blended family is as much a part of '70s pop culture as shag rugs and free love, maybe more; neither of those dated phenomena lived on in the popular consciousness as tenaciously, and exhaustively, as The Brady Bunch. The series already enjoyed five seasons, an afterlife in syndication, many lesser spin-offs, and — the true marker of any Hollywood institution — an E! True Hollywood Story. So who really thinks we need another Brady Bunch reboot?

Vince Vaughn, that's who!
THR confirms that executive producer Vaughn and CBS are developing a rebooted version of the series that continues the cycle of marriage, divorce, and re-marriage centered around Mike Brady's youngest kid, Bobby Brady, who's now grown and building his own modern family. "The CBS effort would include Bobby and his new bride's exes and, like the original, feature their kids from previous marriages, along with the couple's shared child," THR reports.
Fine, fine. I can come to terms with a tenuously connected contemporary Brady Bunch spin-off made for the CBS primetime audience as long as nobody gets any funny ideas about making more movies. That said, I can't say I don't still chuckle at the sight of an airplane full of normal, sane people (read: AUDIENCE SURROGATES) telling the singing brood to STFU.
[THR]