Shooting Victims Wear Batman T-shirts to Hearing; Guillermo Del Toro's Pinocchio Moves Forward: Biz Break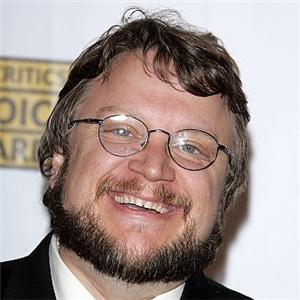 Also in Monday afternoon's round-up of news briefs, The Producers Guild launches an online jobs board. The Weinstein Company's The Intouchables will be feted by Christopher Reeve foundation; Henry Rollins takes a role in an upcoming thriller; and remembering French filmmaker Chris Marker.

Producers Guild Launches Job Board
Guild members and employers can access the new Producers Guild Job Board online via this website. Overseen by the Producers Guild of America Website Committee, construction on the new site began in February 2012.
Christopher and Dana Reeve Foundation to Honor The Intouchables
Harvey Weinstein will accept the Dana Reeve HOPE Award on behalf of The Weinstein Company and directors Eric Toledano and Olivier Nakache at New York gala November 28th. The foundation provides care to people living with paralysis and advancing research.
Henry Rollins Joins Dark Prophet
Rollins will play the role of General Adam Luther, the mastermind behind the Black Box in the thriller. Dark Prophet is an original web and TV series which follows Dai Shepherd, an extraordinarily gifted, yet rebellious music student with time-traveling abilities who discovers that government intelligence agency, Black Box, has a catastrophic secret embedded in song patterns--Dai is the key to saving the world as we know it.
Around the 'net…
Colorado Shooting Victims Wear Batman T-Shirts to Court Hearing
Victims, friends and family were led into the courtroom before the hearing. Cameras weren't allowed inside. "He attacked us out of cowardice, but we will attack back in strength," one person who was in the theater during the tragedy said. THR reports.
Guillermo Del Toro's Pinocchio to be Animated
ShadowMachine will produce the stop-motion animated movie that is being co directed by Del Toro and Gris Grimly based on the classic by Carlo Collodi. They join the Jim Henson Company and running the project from ShadowMachine's L.A. studios, Deadline reports.
R.I.P. Chris Marker
French filmmaker Chris Marker has died. His body of work included the classic La Jetee, a post-apocalyptic movie often ranked as one of the best time-travel films ever made. It served as an inspiration for Terry Gilliam's 1995 feature Twelve Monkeys, Washington Post reports.