Quentin Tarantino to be Honored at MoMA; Harvey Weinstein Asks for Violent Movies Summit: Biz Break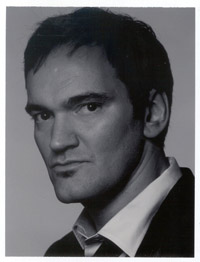 Also in Friday morning's round-up of news briefs, the San Sebastian Film Festival unveils its roster of Spanish-language films for its September event. Sex and Sunsets production rounds out its cast; and a look at the coming weekend's new specialty releases including Killer Joe, Ai Weiwei: Never Sorry, Ruby Sparks and more.

Museum of Modern Art to Fete Quentin Tarantino
New York's MoMA will honor the writer/director at its 5th annual Film Benefit December 3rd. Tarantino's latest film, Django Unchained will be released by The Weinstein Company December 25th. "As a celebrated auteur director, Tarantino has leveraged his deep knowledge of cinema history to engage, entertain, and inform a new generation of movie fans," said Rajendra Roy, Chief Curator of Film at MoMA. "Honoring him is a small way to pay homage to the important service he has done to propel and promote the art form."
Sara Canning and Catherine O'Hara Join Sex and Sunsets
Canning (Vampire Diaries) and O'Hara (Frankenweenie) will join Ryan Kwanten in in the Serendipity Point Films production. Sex and Sunsets revolves around Leo Palamino (Kwanten), a failed writer-cum-dishwasher made famous for his many flaws and shortcomings in a blog called "Why You Suck," written by his ex wife. He meets Colette, the girl of his dreams on the day she is marrying the perfect man. And so the ultimate underdog love story begins.
Around the 'net…
Harvey Weinstein Wants Summit on Violent Movies
The TWC chief told the Huffington Post that Hollywood "can't shirk our responsibilities" for depicting violence. "I think, as filmmakers, we should sit down – the Marty Scorseses, the Quentin Tarantinos, and hopefully all of us who deal in violence in movies – and discuss our role in that," he said, Deadline reports.
San Sebastian Film Festival Reveals Spanish Film Lineup
Among the highlights is new work from Oscar-winner Fernando Trueba with The Artist and the Model, Antonio Bayona's Thailand-set The Orphanage with Ewan McGregor and Naomi Watts based on the 2004 tsunami and Sergio Castellitto's Twice Born with Penelope Cruz who escapes war-torn Sarajevo with her newborn, but returns to rediscover the father of her child, THR reports.
A Preview of New Specialty Releases this Weekend…
Ai Weiwei: Never Sorry, Killer Joe, Ruby Sparks, Big Boys Gone Bananas!* will roll out this weekend. LD Entertainment is attempting to make proverbial lemonade out of its NC-17 rating for Killer Joe, which has had audiences clamoring for tickets at festivals and other events, more at Deadline.