Beyond the Blockbusters: Killer Joe, Ruby Sparks, Klown Lead Limited Releases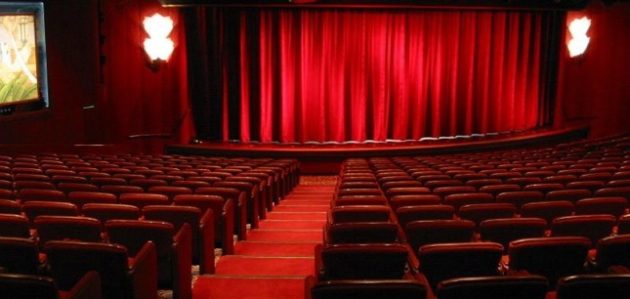 The studios rule the screens this time of the year - well, they do year-round, but especially in the Summer. So, here is a shout-out to some of this weekend's new Specialty Releases with trailers and background should there be any inkling to stray from Hollywood's big budget-busting, celebrity-saturated splendidly marketed juggernauts. OK, some here are also offshoots of the big guys, but all the same… Among the weekend's "indie/specialty/limited release" newcomers are docs Ai Weiwei: Never Sorry and Big Boys Gone Bananas!*. Also hitting limited screens (and with the big-fat NC-17 no less) is Killer Joe; Straight from Denmark and gracing these shores is Klown; and finally Ruby Sparks.

There are others this weekend of course including Searching for Sugar Man, HomeRun Showdown and Iron Sky, but here are some highlighted for Friday:
Ai Weiwei: Never Sorry (Documentary)
Directed by Alison Klayman
Subjects: Ai Weiwei, Danqing Chen, Ying Gao
Opens: New York, San Francisco and Washington, D.C. Friday (6/27) followed by Los Angeles Friday (8/3)
An American freelance journalist who lived in China from 2006 - 2010, Ai Weiwei: Never Sorry director Alison Klayman first met the famed Chinese artist Ai Weiwei through her roommate who asked her to put together a short video for an art show of Ai's New York photographs while in Beijing. She quickly realized there was more to tell and the stage was set for a feature documentary. "I just felt like to do a character portrait of him would really not only be entertaining but also it would illuminate something about a side of contemporary China that I felt like I was just encountering for the first time through him," said Klayman. "So I was definitely feeling that at least I needed to follow up with this guy and he liked the video that I did for the exhibition.  So that was also a good way to keep moving forward."
Check out Movieline's interview with Ai Weiwei director Alison Klayman
Big Boys Gone Bananas!* (Documentary)
Directed by Fredrik Gertten
Subjects: Fredrik Gertten, Alex Rivera, Alfonso Allende
Opens: New York's Quad Theater Friday (7/27) and in L.A. area Friday August (8/3) - More cities will be added in the fall
Big Boys Gone Bananas!* is a film that the filmmaker never quite planned to make. In 2009, Swedish director Fredrik Gertten took his documentary Bananas!* to the Los Angeles Film Festival. The result was a litigious onslaught by U.S. giant Dole foods to keep it from audiences. The film details the legal odyssey of 12 Nicaraguan banana workers who sue the company for using a banned pesticide.
"It was made for only $50K and when we released the trailer, we got a cease and desist order," Gertten said. "They sent the order to LAFF organizers and their sponsors including The Los Angeles Times and American Airlines." But undeterred (or at least not enough to give-in) he showed up to screen the film and then "all hell broke loose," said Gretten. The follow-up to the original, Gertten and his team started documenting their journey from being taken to court by Dole (incidentally by the same firm that represented Chevron in its fight against filmmaker Joe Berlinger for his doc Crude) and their campaign to undermine him.
"This film [delves] into the PR industry and their tactics to ridicule me such as buying my name on Google so they can discredit me," said Gretten. "They spent a lot of money to block my film, but we won and they had to pay our $200K lawyer fees. It was a very scary and long process. This film was not meant to be, but it told its own story."
Killer Joe
Directed by William Friedkin
Written by Tracy Letts
Cast: Cast: Matthew McConaughey, Emile Hirsch, Juno Temple, Thomas Haden Church, Gina Gershon
Opens: Friday 7/27 in New York, followed by Austin, Dallas, Chicago, San Francisco, Los Angeles and Washington, D.C. next week
Killer Joe will be heading out into the world with an NC-17, star-appeal, a story packed with violence and its share of critical acclaim (so far). "We thought the performances were incredible," LD Entertainment president David Dinerstein said. "A [prominent] filmmaker in Cannes told me in Cannes that it's the 'most provocative thing' he's seen this year. With The Exorcist, French Connection and others, Friedkin is always raising the bar." Of course, raising the bar does not always make for an easy release and the film's NC-17 raises red flags just like any other film that gets the non-coveted rating. Still, the film has had a good run at festivals, selling out screenings at SXSW and Seattle, where Friedkin won a lifetime achievement award.
"There's nothing wrong with saying this is a film for adult audiences and we hope to grow it," added Dinerstein. "It's going to make them laugh and make them hold onto their seats. It's a crazy but entertaining film."
Check out Movieline's Review of Killer Joe
Synopsis: When a debt puts a young man's life in danger, he turns to putting a hit out on his evil mother in order to collect the insurance.
Klown
Director: Mikkel Nørgaard
Writers: Casper Christensen (screenplay, story), Frank Hvam (screenplay, story), Mikkel Nørgaard (story)
Cast: Frank Hvam, Casper Christensen, Marcuz Jezz Petersen, Mia Lyhne
Opens: Friday 7/27 in New York, Austin and Los Angeles followed by San Francisco, Portland, OR and Seattle
The folks at Drafthouse Films (the distribution label under started under Austin-based exhibitor Alamo Drafthouse) first saw Danish comedy Klown at the Fantasia Film Festival and later screened it in Austin at Fantastic Fest. The film is the culmination of a popular Danish television show of the same title that ran for six years "We link it to The Hangover, it has some of the same outrageous behavior," Drafthouse Films exec James Shapiro said. "There's a lot of humor that breaks social taboos, but has a lot of heart to it." Shapiro said it's not necessary to have seen the show that spawned the film to understand it and the humor should be accessible to Americans. "We think it's really one of the funniest things you'll see this year. It's guaranteed to be on people's favorite lists of the year."
Check out Movieline's Review of Klown.
Synopsis: KLOWN follows two wildly inappropriate friends — played by celebrated international comedians Frank Hvam and Casper Christensen — as they run amok through the Danish countryside, plowing through endless awkward confrontations and unspeakable debaucheries. Hopelessly wrongheaded Frank "kidnaps" the 12-year-old nephew of his pregnant girlfriend in an eager attempt to prove his fatherhood potential, and they join sex-crazed Casper on his secret adulterous weekend canoe trip. Rampaging through exclusive brothels, hospitalizations, armed robberies and even prison, the three paddle downstream from one chaotic misadventure to the next, all culminating in a surprisingly sentimental portrait of friendship and a final shocking reveal that you'll never be able to unsee.
Ruby Sparks
Directed by Jonathan Dayton and Valerie Faris
Writer: Zoe Kazan (screenplay)
Cast: Paul Dano, Zoe Kazan, Annette Bening, Antonio Banderas, Elliott Gould
Opens: The film opened Wednesday (7/25) in New York, Washington, D.C., Chicago, L.A. and San Francisco. It opens much wider Friday 8/3.
Ruby Sparks producers Albert Berger and Ron Yerxa noted that one of the most unusual aspects to creating the feature on the logistical side was that it happened rather seamlessly. "This is an amazing film because things went so smoothly from the get-go," Yerxa said. "We met with Zoe and Paul at Rose Cafe in Venice and we met with directors and Jonathan and Valerie read script several times and they worked with Zoe. We were only the producers." Initially, they weren't sure how to finance the film (more typical) but then Fox Searchlight stepped up (more atypical) and we made it all in L.A., which is everyone's hometown."
Ruby Sparks shot last year over 30 days and Berger, who also produced Little Miss Sunshine, said the budget came in around the same as that film (about $8 million) and the production sported much of the same crew. Kazan and Dano were pre-destined to star in the project, and Searchlight stepped away when the production added its additional cast. "They had a point-of-view, but it was good as you can get with a studio," added Berger. "We had the freedom you have with an indie film and but with their support." The directors will travel for Q&As this weekend. "With the Olympics and Batman as competition, there will be some big guerrillas to weave between, under and around, but we think it will stand out in its counter-programming sense and we think we have a good shot."
Check out Movieline's Review of Ruby Sparks
Synopsis: Calvin (Paul Dano) is a young novelist who achieved phenomenal success early in his career but is now struggling with his writing – as well as his romantic life.Finally, he makes a breakthrough and creates a character named Ruby who inspires him.  When Calvin finds Ruby (Zoe Kazan), in the flesh, sitting on his couch about a week later, he is completely flabbergasted that his words have turned into a living, breathing person.