R.I.P. Sherman Hemsley; Russell Crowe to Direct Biopic: Biz Break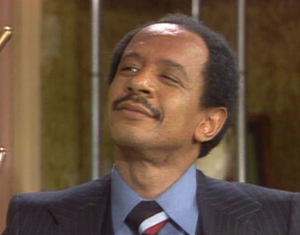 In Tuesday afternoon's round-up of news briefs, the actor who played George Jefferson has died. Russell Crowe will direct a film about a cult comedian. Disney is moving a 3-D re-release to the holidays; NATO is taking donations for Aurora shooting victims and Netflix sees its shares dive.

Actor Sherman Hemsley Dead at 74
He first came into America's living rooms as Archie Bunker's neighbor George Jefferson in All in the Family. The Jeffersons later spun off into a long-running and very successful sit-com in its own right making his character and his beloved Louise Jefferson, aka "Weezey," household names. Hemsley died in what appears to be natural causes at his home in El Paso, TX, TMZ reports.
Russell Crowe to Direct Biopic
Crowe will direct a biopic about Bill Hicks, the cult comedian who died at 32. Originally it was thought Crowe would play Hicks, but the part is apparently up for grabs, The Guardian reports.
Disney Ups Monsters Inc 3-D to December
Originally slated for a January release, the 3-D re-release will now head into the holidays with a roll out set for December 19th. Finding Nemo 3-D is still due in September. Last year the studio cashed in on the 3-D version of The Lion King to the tune of $92M, Deadline reports.
Exhibitors Begin Donations Drive for Shooting Victims in Colorado
The National Association of Theatre Owners (NATO) sent a release asking for donations to help victims and families of the Aurora, CO shootings, Deadline reports.
Netflix Shares Down 14%
Revenue last quarter rose 12.8% to $889M, but profit fell to $6.1M vs $68M the year before, Variety reports.