Mark Wahlberg Eyes Graphic Series for Future Live Action Pic; Producer Pursuing Sleeping Beauty Comedy: Biz Break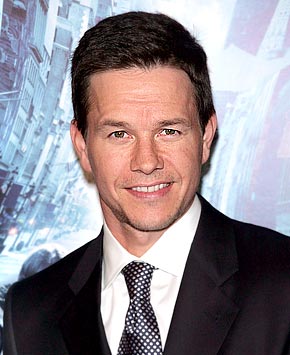 In Monday afternoon's round-up of news briefs, Sundance Institute, the group behind the annual Sundance Film Festival, announced details about its summer producing labs; Anthony Mackie may join the Captain America sequel; And, superhero comedy Alter Egos is set for Kevin Smith series.

Sundance Institute Names 11 Projects for its Creative Producing Labs
Eleven projects have been selected to participate in the Labs (July 30 – August 3) and receive ongoing creative and strategic support throughout the year, as well as direct granting for further development and production. The Fellows represent five projects from the Feature Film Program and six from the Documentary Film Program and Fund. Following the Creative Producing Labs, the Creative Producing Summit (August 3 - 5) begins, which is an invitation-only gathering connecting 40 producers and directors, including the Producing Fellows, with over 30 top independent film industry leaders for three days of case study sessions, panels, roundtable discussions, one-on-one meetings and pitching sessions. Further details are available at the Sundance Institute's website.
Around the 'net…
Mark Wahlberg and Stephen Levinson Pick Up Graphic Novels The Amory Wars
The Boardwalk Empire and Entourage producers have picked up the series to develop into a live action feature. The sic-fi saga is an epic fantasy set in a futuristic universe, centering on superhuman dictator Wilhelm Ryan, Variety reports.
Anthony Mackie in Talks to Join Captain America
Details on the Captain America sequel set for spring 2014 release are being kept quiet, but it is believed Mackie would play the Falcon, THR reports.
Alter Egos Picked Up for Kevin Smith Presents Series
The superhero comedy will be released via the "Kevin Smith's SModcast Pictures Presents" banner the filmmaker has with distributor Phase 4 Films. After losing all government funding for super heroes, one particular super hero jeopardizes a dangerous mission with his own emotional crisis and the girl who comes to his rescue. Deadline reports.
Sleeping Beauty Comedy in the Works
Producer Neal Moritz is looking to do a comic re-tell of the fairy tale in which the slumbering character morphs into a pesky stalker. The 21 Jump Street producer will develop a modern-day version of the story wherein a male awakens her and cannot get rid of her, THR reports.