RIP Ernest Borgnine; Fassbender Joins Videogame Franchise: Biz Break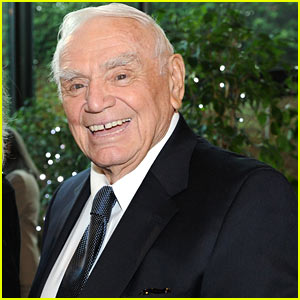 In Monday morning's round-up of news briefs, Oscar-winner Ernest Borgnine is remembered after he died over the weekend. Also, as awards season approaches, SAG opens up its submissions; Christopher Nolan gets his prints at Grauman's Chinese; Michael Fassbender boards a franchise; Beasts still strong in the specialty box office and Norway's The Almost Man wins a top film festival prize.

Submissions for SAG Nominations Open
Submissions for performances for consideration for the 19th annual Screen Actors Guild Awards are now open online at sagawards.org/submissions. For the first time, submissions will be accepted online only. Submissions are open through Thursday, October 25 at 5pm Pacific Time.
Around the 'net…
RIP Ernest Borgnine
Actor Ernest Borgnine, who won an Oscar for 1955's Marty, playing a lovelorn butcher, died at the age of 95 his manager said Sunday. He gained a reputation playing heavies in early films From Here to Eternity, and Bad Day at Black Rock. He received three Emmys over his career, the most recent in 2009 for a guest spot on television's ER, CNN reports. Deadline's Pete Hammond also has a great remembrance of Borgnine, found here.
Christopher Nolan Receives Rare Hollywood Honor
Nolan had his hands and feet cemented at Hollywood's Grauman's Chinese Theater. At 41, he's one of the youngest to receive the honor and out of 262 that have left their prints over 85 years, he's only the eighth director to do so, Deadline reports.
Fassbender Boards Assassins' Creed
Michael Fassbender will star and co-produce the big screen adaptation of Ubisoft's video game franchise via his DMC Film label. The story centers on a man who finds out his ancestors were trained assassins after he is kidnapped by a mysterious group with ties to the Knights Templar, and sent back in time to retrieve historical artifacts, Variety reports.
Beasts of the Southern Wild Still Strong in 2nd Weekend; Newcomers Soft: Specialty Box Office
A trio of holdovers grabbed the bulk of specialty business this weekend, with Fox Searchlight's Beasts Of The Southern Wild, Sony Classics' To Rome With Love and Focus' Moonrise Kingdom leading the pack. Three films, China Heavyweight from Zeitgeist, Magnolia's The Magic Of Belle Isle and Red Flag's The Do-Deca-Pentathlon reported numbers for their new, very limited rollouts, Deadline reports.
Norway's The Almost Man Takes Top Prize at Karlovy Vary International Film Festival
Martin Lund's character study of a man in his 30s grappling with aging won the Czech festival's Gran Prix Crystal Award. The Almost Man star Henrik Rafaelsen won the Best Actor prize, while Iranian director Ali Mosaffa's The Last Step took the FIPRESCI prize with the film's Leila Hatami winning Best Actress. Susan Sarandon received a lifetime achievement award and dedicated the prize to Nora Ephron, tearfully calling her "my friend and wonderful director," THR reports.