Studio Offers Tom Cruise Moral Support, Warner Bros. Plans a Comic-Con Extra: Biz Break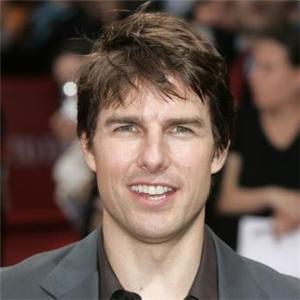 In Tuesday morning's round up of news briefs, Paramount offered kind words for Tom Cruise. Warner Bros is readying an outdoor free Comic-Con experience coinciding with the event; The Amazing Spider-Man is poised to do record box office domestically with its Tuesday release; The Butler adds an additional cast member and Fandango eyes a record quarter.

Warner Bros Entertainment to Present Free Extra at Comic-Con
All six Batmobiles will be on hand for a free outdoor entertainment festival noted by Warner Bros. Entertainment, dubbed Extra at Comic-Con. The venue will take place in San Diego's Bayfront Park July 12 - 14 coinciding with Comic-Con International: San Diego. The centerpiece will be The Extra Stage featuring Q&As, live performances, screenings and talent interviews hosted by entertainment magazine Extra. The event will also feature a Lord of the Rings video game showcase. For more information, visit their site.
Around the 'net...
Amazing Spider-Man Box Office Preview: $120M-plus Possible
Indications put Spider-Man at $120M over the six day debut beginning Tuesday when it opens in the U.S. The 3-D movie has already made over $50M in 13 overseas markets over the weekend, THR reports.
Paramount Offers Support to Tom Cruise Following Divorce Announcement
The studio spoke up for the star of its upcoming movie Jack Reacher saying in a statement: "His ability to make a great movie... is the thing moviegoers remember above all else…Tom is a huge movie star for the right reason. He's a very talented actor whose movies have entertained millions of fans," BBC reports.
The Butler Adds Colman Domingo to Cast
Domingo will play a White House butler in the film directed by Lee Daniels and starts shooting later this month in New Orleans. The film is based on the life of Eugene Allen, a White House servant who worked over the period of eight administrations, played by Forest Whitaker. Also in the film are Matthew McConaughey, John Cusack, Alan Rickman and Jane Fonda who will play Nancy Reagan, Deadline reports.
Fandango Foresees Best Quarter Ever
The online ticketer will likely announce Tuesday that its second quarter will be the best in its 12 year history with ticket sales up 28% from the same period last year, while traffic increased 26%, Deadline reports.