Andy Griffith, America's Sheriff, Dead at 86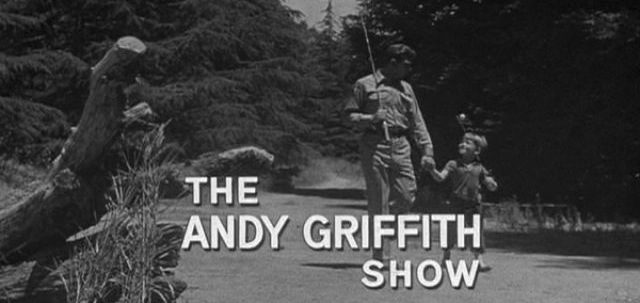 A star of Broadway, movies and television, Andy Griffith died Tuesday at his home on Roanoke Island, North Carolina. The once aspiring preacher, trombone player and music teacher, he landed his first movie role in A Face in the Crowd in 1957. But it was his role as the affable and folksy-wise Sheriff Andy Taylor in the 1960s sitcom The Andy Griffith Show that won him legions of fans.

Griffith had already had some experience in the limelight by the time the hit television show hit the air, according to The New York Times, which reported Griffith's passing, confirmed by the Dare County sheriff Doug Doughtie today. He starred in the Broadway play No Time for Sergeants followed by Face (one of six movies during his career) to good reviews. He later starred in the 1980s and '90s courtroom television show Matlock. Still, the fictional town of Mayberry will forever be etched in fans' memories when it comes to Griffith. His lovable mess-up deputy Barney Fife (Don Knotts), Gomer Pyle, young son Opie (Ron Howard) and Aunt Bee (Frances Bavier) debuted at number four in the ratings and never dipped below the top 10. It even hit number one its last season in 1968 and it continues in syndication.
Griffith's career slid after the show though he had signed a five-year deal with Universal Pictures, though he never received offers that appealed to him. He told The Virginia Pilot in 2008: "I thought I was hot stuff and go right into the movies. It didn't work out that way." After some false starts on follow up shows in the '70s, he made some made-for-TV movies, but more success followed with his role as a lawyer in the series Matlock which debuted in 1986, which ran until 1992, for NBC, followed by another three years on ABC, longer than The Andy Griffith Show.
While official awards mostly eluded him (he never won an Emmy for his role of Sheriff Andy Taylor, while Don Knotts picked up a slew of the trophies throughout the '60s) Griffith did receive an Emmy nomination for the 1981 TV movie Murder in Texas. He received recognition in 1987 with a People's Choice Award for Favorite Male Performer in a New TV Program and in 2004 TV Land gave the The Andy Griffith Show its Legend Award. And perhaps ultimately fitting, his character was placed at number 8 in TV Guide's top "50 Greatest TV Dads of All Time" in 2004.
[Source: The New York Times]