Seth MacFarlane's Ted: A Sex Symbol For Fetishists?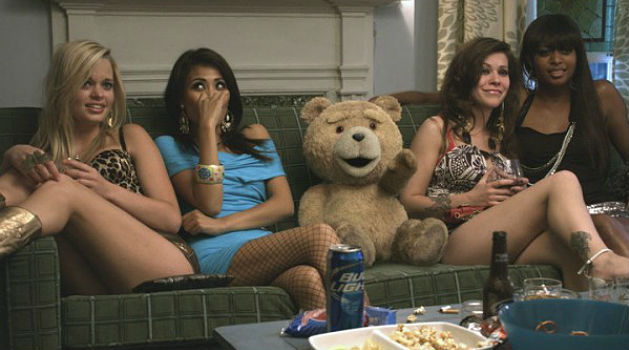 The star of Seth MacFarlane's R-rated comedy Ted reportedly has an entire fetish community agog, only it's not Mark Wahlberg, though plenty of folks are probably feeling his good vibrations. It's the bear.

Wahlberg stars in the comedy as a Boston slacker whose BFF, Ted — a stuffed animal come alive thanks to a childhood wish — is an irresponsible, wise-cracking stoner. (Not to mention a ladies' man — or, bear. Whatever.)
TMZ reports that the CG-created Ted has become a "sex symbol" for plushophiles, or plushies, who comprise a subcategory within the furry community:
"Ted creator Seth MacFarlane has already been contacted by a XXX website that's popular with Plushies, Clips4Sale.com, in the hopes they can acquire the rights to use Ted's image and make him the site's new mascot. The site fired off a letter to Seth saying, 'Not since Alf has there been this kind of excitement over a stuffed animal.'"
So, uh, eat your heart out, Channing Tatum?
[TMZ]