All Is Well, Drought, Beasts of the Southern Wild Take Prizes at Los Angeles Film Festival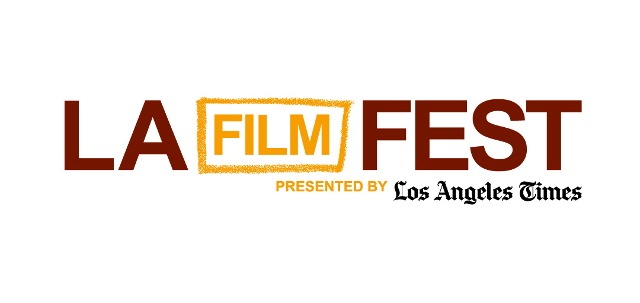 All is Well won the Narrative Award at the Los Angeles Film Festival over the weekend. Directed by Pocas Pascoal the North American premiere follows to Angolan sisters feeling civil war and struggle to survive in Lisbon. Honorable mention in the category went to Thursday Till Sunday by Dominga Sotomayor. Best Documentary went to Drought by Everardo Gonzalez. The film is a poetic portrait of a cattle-ranching community in northeastern Mexico. In the Audience Award category, Best Narrative Feature went to Benh Zeitlin's Beasts of the Southern Wild The film won Cannes and Sundance earlier this year. And Birth Story: Ina May Gaskin and the Farm Midwives by sara Lamm and mary Wigmore won the Audience Award for Best Documentary.

Award Winners with information provided by LAFF:
Narrative Award (for Best Narrative Feature)
Winner: All is Well directed by Pocas Pascoal
Producer: Luis Correia
Cast: Ciomara Morais, Cheila Lima, William Brandao, Vera Cruz
Film Description: (Portugal) Strangers in a strange land, two beautiful Angolan sisters fleeing a civil war in their homeland struggle to survive in Lisbon. Pocas Pascoal's deeply personal saga shows us the face of exile with quietly stunning power.
Honorable Mention (for Best Narrative Feature)
Film Title: Thursday till Sunday directed by Dominga Sotomayor
Producers: Gregorio González, Benjamin Domenech
Cast: Santi Ahumada, Emiliano Freifeld, Francisco Pérez-Bannen, Paola Giannini
Film Description: (Chile) With uncommon beauty and style, this Chilean road movie finds a family at a crossroads, as the daughter slowly realizes the divide between the adults in the front seat and the kids in back.
Documentary Award (for Best Documentary Feature)
Winner: Drought directed by Everardo González
Producer: Martha Orozco
Film Description: (Mexico) Contrasting the lives of a cattle-ranching community with the arid northeastern Mexican landscape that surrounds them, this cinéma vérité documentary paints a poetic portrait of a community on the verge of distinction.
Best Performance in the Narrative Competition
Winner: Wendell Pierce, Emory Cohen, E.J. Bonilla and Aja Naomi King in Joshua Sanchez's Four.
Film Description: Over the course of a steamy 4th of July night, a father and daughter, each trapped in loneliness, reach out for sexual connection — he with a self-hating teenage boy, she with a smooth-talking wannabe homeboy — in this psychologically complex, beautifully acted drama.
Audience Award for Best Narrative Feature
Winner: Beasts of the Southern Wild, directed by Benh Zeitlin
Producers: Michael Gottwald, Dan Janvey, Josh Penn
Cast: Quvenzhané Wallis, Dwight Henry
Film Description: This stunningly imaginative, boldly original film follows six-year-old Hushpuppy as she fights to protect her father and their unique way of life in a remote, dreamlike area of the Delta threatened by apocalyptic floods.
Audience Award for Best Documentary Feature
Winner: Birth Story: Ina May Gaskin and The Farm Midwives, directed by Sara Lamm and Mary Wigmore
Producers: Sara Lamm, Mary Wigmore, Kate Roughan, Zachary Mortensen
Featuring: Ina May Gaskin, Stephen Gaskin, Pamela Hunt, Farm Midwives past and present, Kristina Kennedy Davis
Film Description: Ina May Gaskin and the courageous midwives of the Farm commune inspired the modern midwifery movement. This beguiling documentary tells their empowering story with depth, intelligence and wit.
Audience Award for Best International Feature
Winner: Searching for Sugar Man directed by Malik Bendjelloul
Producers: Simon Chinn, Malik Bendjelloul
Featuring: Rodriguez
Film Description: Years after facing into obscurity at home, the music of '70s U.S. singer/songwriter Rodriguez became an underground sensation in South Africa. Decades after his disappearance, two fans uncover the startling truth behind the legend.
Best Narrative Short Film
Winner: The Chair directed by Grainger David
Producers: Spencer Kiernan, Caroline Oliveira
Cast: Khari Lucas, King Hoey, Martha F. Brown
Description: A young boy questions the origins of a mysterious mold outbreak that threatens to destroy his town.
Best Documentary Short Film
Winner: Kudzu Vine directed & produced by Josh Gibson
Description: This ode to the kudzu vine poetically highlights its ties to the history and the people of the South.
Best Animated/Experimental Short Film
Winner: The Pub directed by Joseph Pierce
Producer: Mark Grimmer
Description: (England) Life isn't easy behind the counter of a North London pub.
Audience Award for Best Short Film
Winner: Asad directed by Bryan Buckley
Producers: Bryan Buckley, Mino Jarjoura, Rafiq Samsodien, Matt Lefebvre, Kevin Byrne, Hank Perlman
Cast: Harun Mohammed, Ibrahim Moalim Hussein, Ali Mohammed, Abdiwale Mohmed Mohamed, Mariya Abdulle, Najah Abdi Abdullahi, Mustafa Olad Dirie, Mohamed Abdullahi Abdikher, Abdi, Sidow Farah, Sahied Nuur Mahamed, Ahmed Dhadane Jimale, Hussein Abdi Mohamed, Isa, Mohamed Abdul, Ikram Hassan, Yasmin Abdi Mohamed, Maymum Abdi Mohamed, Sadia Hassan, Meade Nichol
Description: A young boy in a war-torn Somalian village faces a moral dilemma.
Audience Award for Best Music Video
Winner: Piranhas Club directed by Lex Halaby
Music: Man Man