Fox Takes on Sesame Street, Unions Investigating Liz & Dick: Biz Break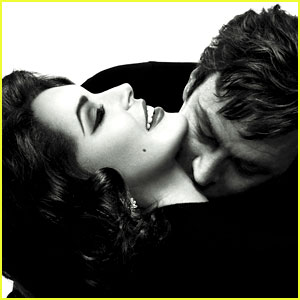 Also in Wednesday morning's round up of news, Venezuelan actor Edgar Ramirez tapped for big role in Libertador, Six Feet Under star joins CBGB, and amid rumors, Johnny Depp confirms he and partner are calling it quits.

Edgar Ramirez Set for Libertador
The Carlos actor from Venezuela will play Latin American liberator Simon Bolivar in the 19th century biopic directed by Alberto Arvelo. Other cast include Danny Huston (X-Men Origins: Wolverine) and Gary Lewis (Billy Elliot), Deadline reports.
Fox Takes Rights to Sesame Street
20th Century Fox has picked up movie rights to the seminal children's television show and has tapped the program's writer Joey Mazzarino to write the script. The series debuted in 1969 and airs mostly on PBS, THR reports.
Unions Apparently Investigating Liz & Dick
SAG-AFTRA is looking into the production starring Lindsay Lohan after she and two crew members suffered exhaustion and dehydration and were taken to hospital. The production is a biopic about Elizabeth Taylor and Richard Burton, THR reports.
Freddy Rodriguez Cast in CBGB
The Six Feet Under star in the film as "Idaho," an addict who hung around the famous rocker venue in Manhattan's Bowery in the 1970s. Randall Miller is directing and wrote the script, Deadline reports.
Johnny Depp Confirms Separation from Vanessa Paradis
The actor had previously denied the separation from the French singer and actress. Depp began dating Paradis in 1998 after he broke up with supermodel Kate Moss. The couple have two children, BBC reports.