I Killed My Mother Finally Headed to U.S. Theaters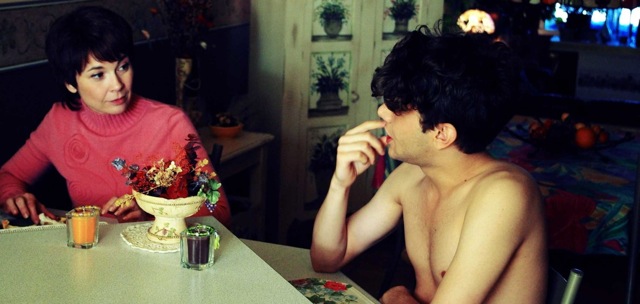 Young Québécois filmmaker Xavier Dolan won major praise back in 2009 for his debut I Killed My Mother which debuted in Cannes and winning awards at festivals there and around the world. His second feature Heartbeats also headed to Cannes and received theatrical release in the U.S. last year. And Dolan's third film, Laurence Anyways debuted in Cannes last month. But it his first film evaded U.S. audiences outside the festival circuit until now.

It had initially been picked up by now defunct specialty distributor Regent Releasing and when the company went belly up, the film's rights in the States seemed resigned to the company's fate, but Paris-based sales agent reclaimed rights to the critically acclaimed film and it will now receive its long-awaited release in the U.S. via Kino Lorber Films.
Also starring Dolan, the film revolves around Hubert Minel, a 16-year-old Québécois living in suburban Montreal with his single mother, Chantale (Anne Dorval). The feature beautifully captures the anxieties of a mother-son relationship, as well as their inability to re-affirm their love for each other against the backdrop of bullying, the difficulties of single parenting, and many specific challenges facing queer youth.
"When we learned in Cannes that this stunning debut film by the then 20-year-old Xavier Dolan was newly available," said Kino Lorber's Richard Lorber in a statement. "We jumped at the chance to pick it up. Having also seen his latest film at the festival, it convinced us even more of his unique talent and the importance of finally bringing this brilliant first work to screens across the U.S."
Kino Lorber is planning a full theatrical release for the film during the fall of 2012, before making it available in all home video and VOD platforms.