Jon Favreau is Frontrunner for Big Screen Jersey Boys, Police Academy Retools: Biz Break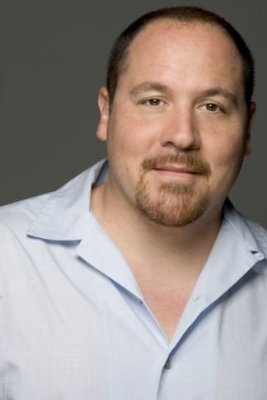 Also in Tuesday afternoon's news round-up, Participant Media picks up Mexican actor/filmmaker Diego Luna's latest project starring Michael Peña and America Ferrera, Relativity scores Alberto Iglesias for its latest project, indie thriller Backgammon gets rolling, meeting young Hollywood's "It-Photographer" and Moscow's Bolshoi to hit U.S. theaters.

Participant Takes Rights to Diego Luna's Chavez
Participant Media has taken North American rights to the film which stars Crash actor Michael Peña as the famed California labor organizer Cesar Chavez. Currently filming in Sonora, Mexico, the film also stars America Ferrera, Rosario Dawson and Wes Bentley in a script by Hotel Rwanda writer Keir Pearson. The story revolves around "Chavez's fearless determination in organizing the largest non-violent protest in U.S. history to accomplish his ultimate goal of obtaining basic human rights for over 50,000 farm workers in California."
Relativity Taps Alberto Iglesias to Score Scott Cooper's Out of the Furnace
The three-time Oscar®-nominated composer Alberto Iglesias (Tinker Tailor Soldier Spy) to score the gritty drama currently-titled Out of the Furnace, written and directed Scott Cooper (Crazy Heart). The film stars Christian Bale, Woody Harrelson, Casey Affleck, Forest Whitaker, Willem Dafoe and Sam Shepard.
Indie Thriller Backgammon Begins Shoot
3:1 Cinema and Fischer Productions have begun production on the project, based on the cult novel Bloody Baudelaire by R.B. Russell. Directed by Francisco Orvañanos stars group of up-and-comers including Noah Silver (The Borgias), Brittany Allen (The Rocker) Alex Beh (Sugar), Olivia Crocicchia (Terri) and Christian Alexander (The Lying Game).
Around the 'net...
Jon Favreau May Be Heading to Jersey Boys
The Iron Man director is apparently the frontrunner to direct GK Films' Jersey Boys, Graham King's feature adaptation of the Broadway musical "Jersey Boys: The Story of Frankie Valli & The Four Seasons." The story revolves around Valli and the other members of pop group Four Seasons during their meteoric rise to stardom, Variety reports.
Police Academy Reboot Taps Jeremy Garelick
Garelick, who wrote The Break-up is joining New Line's revival of the Police Academy franchise which produced seven versions of the comedy beginning in the '80s, Deadline reports.
Extreme Photographer of Lindsay Lohan & Young Hollywood Gets Notoriety and Threats
Tyler Shields, who photographed Lindsay Lohan with a gun in her mouth, is getting death threats with his new series, which shows his g/f Francesca Eastwood (daughter of Clint) destroying a $100K Hermès Birkin bag. Shields is young Hollywood's de factor house photographer, The Daily Beast reports.
Six Ballets to Emerge at Cinemark Theaters: Summer
Emerging Pictures will present "Ballet in Cinema" at 50 Cinemark Theatres beginning in June. The six recently recorded live ballets will play across the U.S. through August inkling performances from Moscow's Bolshoi Ballet, Thompson on Hollywood reports.