Anyone Wanna Buy the Scout Costume From Moonrise Kingdom?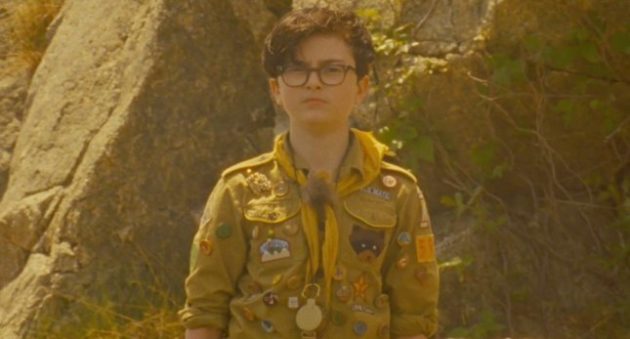 It's not quite Willy Wonka's suit, and it should probably belong to the young actor who wore it onscreen, but it's a good cause, so hey: "Focus Features is donating an original costume from its acclaimed new movie Moonrise Kingdom, directed by Wes Anderson, to Variety the Children's Charity of New York for Variety New York's online auction." Read on for more from Focus's announcement and the auction site CharityBuzz.

First came the specifics from the studio [via press release]:
The costume is the Khaki Scouts of North America uniform worn by 12-year-old Sam Shakusky (played by Jared Gilman) in Moonrise Kingdom. After consulting with the director, costume designer Kasia Walicka Maimone and her department created every single element of the uniform, including activity buttons and hand-sewn insignia patches. [...] The gift from Mr. Anderson and the worldwide film company will help Variety New York raise funds to support its work in the tri-state area transforming the lives of children through the arts.
And here's exactly what you'd be bidding on, via CharityBuzz:
This includes the Green Scout Shorts with Yellow Piping; Green Scout Shirt w/ Patches, Button, and Yellow Piping, and a Yellow Neckerchief. Terms: In condition as donated.
Bidding commenced today and will continue through noon ET on June 13; the current high bidder has opted in at $125. A steal! For now. Good luck!