CBGB Biopic Adds Stars, Will Shoot in Georgia, Naturally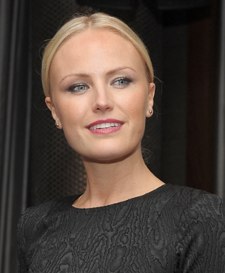 Casting news continues to trickle out for the film based on the wild life and times of CBGB, none of which is quite as eye-opening as word that the story of one of New York City's most legendary, lamented live-music venues will be filmed largely in... Savannah, Georgia.

So it goes! We get some stuntbozo driving a sportscar into a Sbarro for Jerry Bruckheimer, and Savannah gets Malin Åkerman as Debbie Harry, Rupert Grint as Cheetah Chrome, Joel David Moore as Joey Ramone, and Alan Rickman in the aforementioned role of club proprietor Hilly Kristal, all reviving the dawn of punk and new wave in the edgy metropolis where the Girl Scouts were founded Hollywood honchos go to self-immolate. Rock on, bitches:
All of the movie's interior shots will be done at Meddin Studios, which will be transformed to look like the iconic New York club, said director Randall Miller.

"We're going to build the interior of the club on the stages here," Miller said. "Then the plan is we'll do some shooting on the streets of downtown Savannah — and finally a few days in New York.

"We're using both Georgia and New York for New York," he joked. [...] "Savannah has a kind of downtown area that could really work for so many cities," Miller said. "That translates pretty well in what we're doing."
Fine, do what you've gotta do. By which I mean cast James Franco as Richard Hell already.
[The Strut, Savannah Morning News via EV Grieve]