Aussie Hit Coming to US, Stallone and De Niro Plan Grudge Match: Biz Break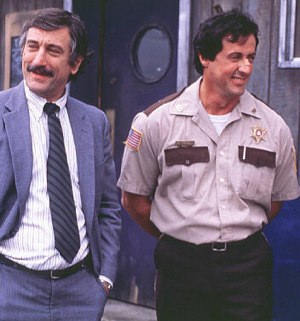 Also in this morning's news briefs: Disney picks an unknown prince for Maleficent, another summer indie hits a specialty box-office milestone, and more...

ARC Gets Aussie Hit Red Dog
ARC Entertainment has acquired all North American rights to the Australian family film Red Dog, the eighth highest-grossing Australian movie of all time (and third best-selling Aussie DVD of all time behind Avatar and Finding Nemo. Based on the novel by Louis de Bernières, the film follows the heart-warming exploits of a dog who adopts friends and family in his adventures around the Outback.
Around the 'net...
Stallone, De Niro Grudge Match Gathers Steam
After several delays, the boxing comedy Grudge Match appears to be back on at Warner Bros. The film will feature Sylvester Stallone and Robert De Niro (who last appeared together 15 years ago in CopLand) as retired fighters who face off for one last match. TheWrap reports.
Newcomer Lands Maleficent Breakthrough
Disney has chosen relatively unknown Australian actor Brenton Thwaites to star opposite Angelina Jolie and Dakota Fanning in its forthcoming fairytale epic. Thwaites was previously best known for his television work down under and appearance in the Lifetime movie Blue Lagoon: The Awakening. Deadline reports.
Gary Oldman, Dominic Monaghan Make Monster Deal
The actors will join Malcolm McDowell in the true story of the true story of Roy Fontaine (aka Archibald Hall), a "bisexual jewel thief/con man/serial killer who chronicles his personal descent into darkness leading up to his eventual capture." THR reports.
Best Exotic Cracks Century Mark
Not to be outdone by the specialty smash Moonrise Kingdom, the Fox Searchlight dramedy Best Exotic Marigold Hotel has eclipsed the $100 million mark in global box-office. Deadline reports.