Will Ferrell Injured in Million-Dollar Soccer Match of the Stars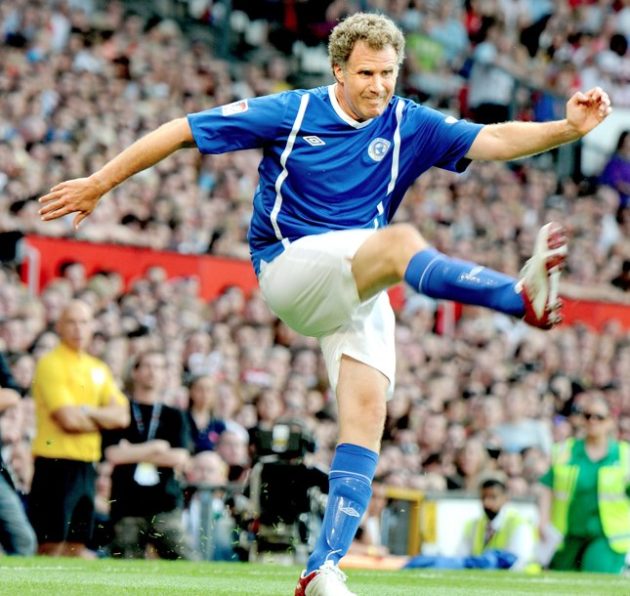 With $6.4 million at stake for UNICEF, some of the world's best footballers faced off in England over the weekend with some of the sport's most enthusiastic celebrity hobbyists. The good news: Charity won big! The bad news: Celebrities did not, with one even landing in the hospital.

The annual Soccer Aid benefit packed Old Trafford, the home of the Manchester United, where the team from England beat the "Rest of the World" team — comprising the likes of Will Ferrell, Edward Norton, Mike Myers, Gerard Butler, James McAvoy, Woody Harrelson and shouty TV chef Gordon Ramsay — by a score of 3-1. And since no soccer tilt would ever be complete without some poor bastard writhing on the pitch in hyperdramatic anguish, this match was no different — at least until, in the second half, things got really ugly:
Ferrell limped off the field in considerable pain with a leg injury late in Sunday's annual Soccer Aid game at Manchester United's Old Trafford but will have counted himself more fortunate than Ramsay, who earlier was hospitalized following a heavy challenge.

The foul-mouthed Hell's Kitchen star was stretchered off the field while receiving oxygen, after being flattened by former England international Teddy Sheringham midway through the second half. He later was released from the hospital.
Let us relive the moment in pictures!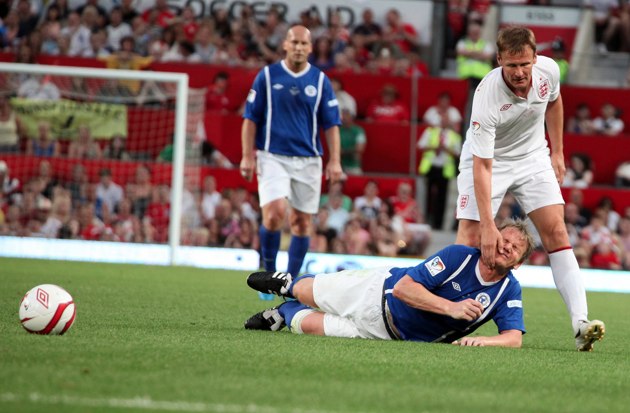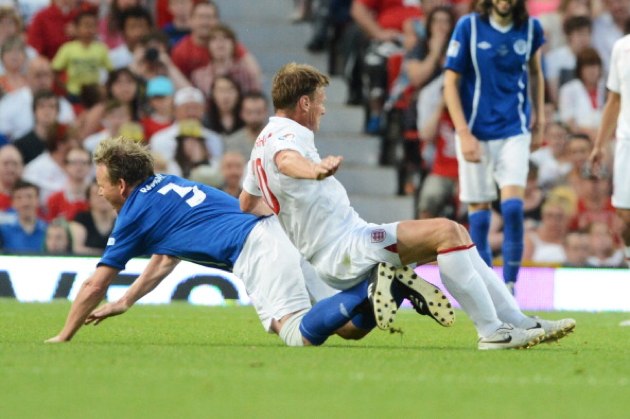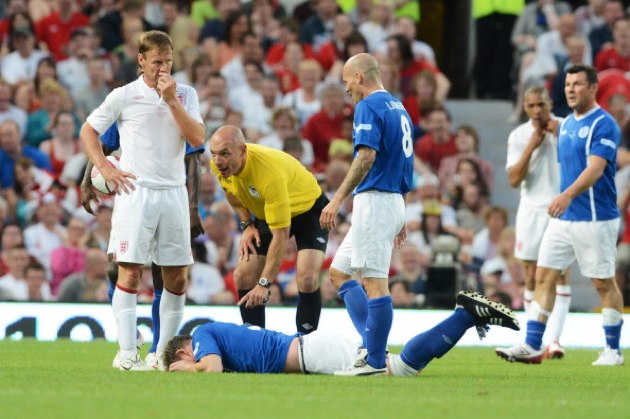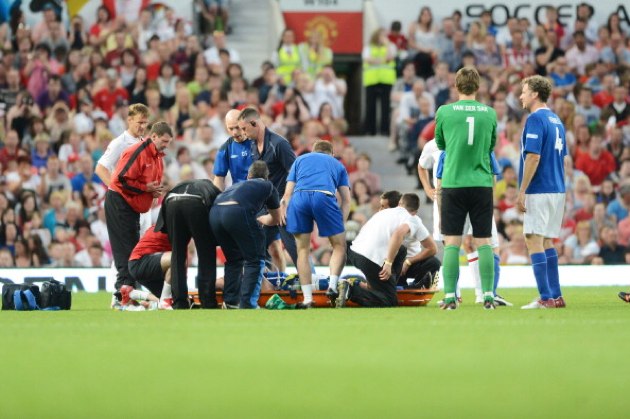 Observe Ferrell above right, shortly before he wound up on the turf with a leg injury that ended his day: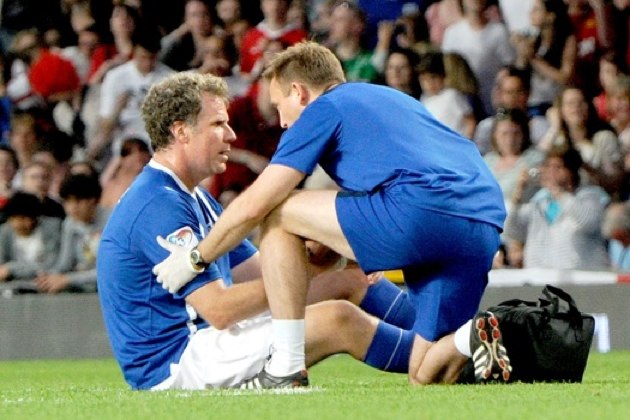 So were any actors not hurt during this very intense exhibition match? Surprisingly many, if the rest of the photo record is to be believed! Nevertheless, Edward Norton and Woody Harrelson took every fluorescent precaution available to them...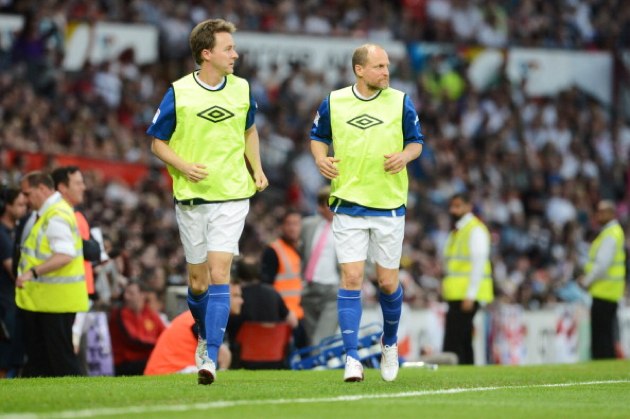 ...while Mike Myers competed with swanlike finesse and grace...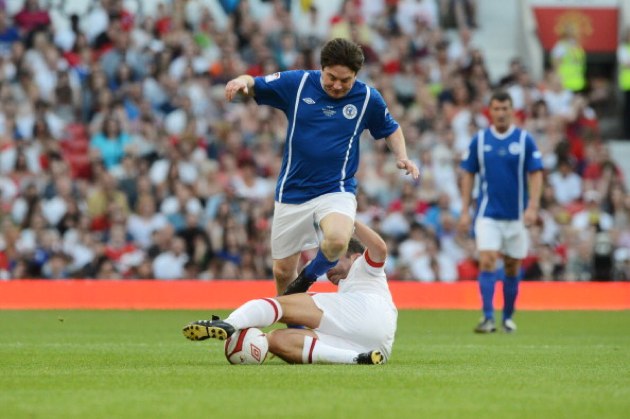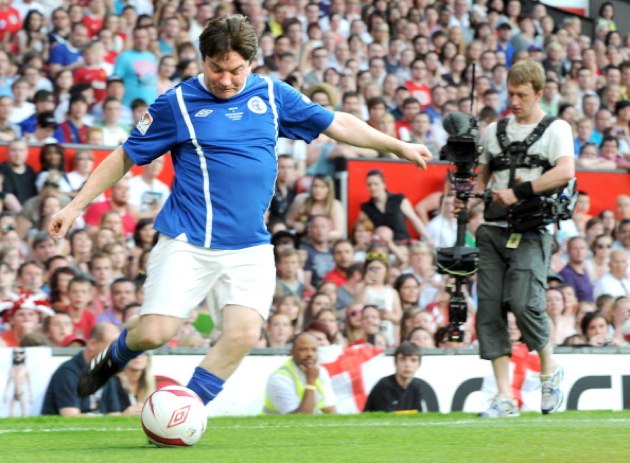 ...along with flying Scotsmen Gerard Butler and James McAvoy (as seen alongside teammate Harrelson)...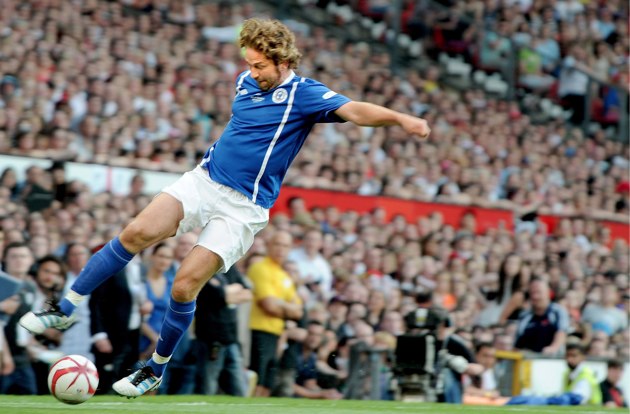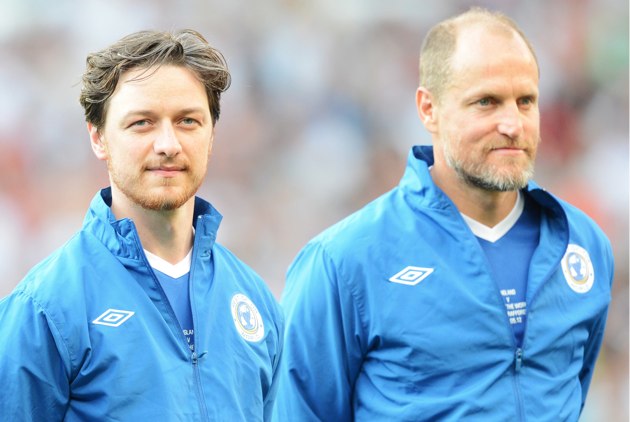 Here's to a swift recovery for Ferrell, Ramsay and all the rest convalescing after the match. Charity hurts.
[Photos: Getty Images]