Sony Classics Says Oui to No, Django Unchained Peek: Biz Break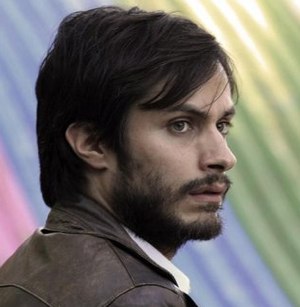 Also in Tuesday morning's news round up: Icon will produce Lee Daniels' next project, James McAvoy and Jessica Chastain team for a double-feature, Zac Efron and Seth Rogen will pair for a new project, and more...

Sony Classics Nabs Cannes' No
North American rights to Pablo Larraín's Cannes Directors' Fortnight feature No have been picked up by Sony Classics. The film is based on a true story: When Chilean military dictator Augusto Pinochet, facing international pressure, calls for a referendum on his presidency in 1988, opposition leaders persuade a brash young advertising executive, Rene Saavedra (Gael García Bernal), to spearhead their campaign. 
Icon to Produce Lee Daniels' The Butler
The Oscar-nominated Precious filmmaker's next project will be the first for the Icon UK Group under its new management. Starring Forest Whitaker and Oprah Winfrey, the story is inspired by Eugene Allen, a White House butler who served eight American presidents over the course of four decades. The historical fiction revolves around a father and son pulled apart by the changing tides and civil unrest that swept through the US in the 1960s. Daniels is currently in Cannes for The Paperboy, which is screening in competition this week.
Alister Grierson to Direct Mary Mother of Christ
Australian director Alister Grierson (Sanctum) will direct Mary Mother of Christ, which is being styled as the Biblical prequel to the story of The Passion of the Christ. Benedict Fitzgerald and Barbara Nicolosi wrote the screenplay. Israeli actress Odeya Rush (The Locals) will play Mary. Houston-based mega-church pastor Joel Osteen will executive produce. Filming begins this summer in the Middle East and Lionsgate will release in North America and Hyde Park is handling international sales in Cannes.
Around the 'net...
Cannes Gets Django Unchained Peek
The Weinstein Company showcased three clip packages from its fall 2012 slate, with Quentin Tarantino's Django Unchained shoring up huge buzz along with P.T. Anderson's The Master and David O. Russell's The Silver-Linings Playbook. The Guardian reports.
James McAvoy and Jessica Chastain Double Up For Disappearance
The two will star opposite each other in the double feature projects The Disappearance of Eleanor Rigby: Him and The Disappearance of Elanor Rigby: Her for Myriad Pictures. The film, by writer-director Ned Benson (In Defiance of Gravity), is a love story about a married NYC couple who deal with a life-altering emotional experience showing it from both their perspectives, Deadline reports.
Nicholas Stoller to Direct Seth Rogen & Zac Efron in Townies
Stoller, who most recently directed The Five-Year Engagement for Universal, is in negotiations for Townies, which the studio picked up in a July bidding war. The film features Rogen as a family man who lives near an alpha-male fraternity house and has to contend with a frat member (Efron) whose raucous behavior wreaks havoc on his life. THR reports.