Cate Blanchett Joins Carol, Blade Runner Sequel Keeps Moving: Biz Break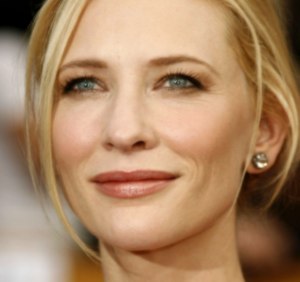 Also in Friday morning's news round up, The Weinstein Company picks up a pair of films (including a documentary by Bernard-Henri Lévy), Boy Toy gets a leading lady, North America is set to Sleep Tight, and more...

Cannes: Cate Blanchett and Mia Wasikowska Set for Carol
The project is a new adaptation of Patricia Highsmith's novel Carol, aka The Price of Salt, directed by John Crowley. Carol follows the burgeoning relationship between two very different women in 1950s New York: One, a girl in her 20s working in a department store who dreams of a more fulfilling life, and the other, a wife trapped in a loveless, moneyed marriage desperate to break free but fearful of losing her daughter in the process. The film is being sold in Cannes by Hanway.
Blade Runner Screenwriter In Talks for Ridley Scott Sequel
Hampton Fancher is in talks to reunite with his Blade Runner director Ridley Scott to develop the idea for the original screenplay for the Alcon Entertainment, Scott Free, and Bud Yorkin-produced follow up to the 1982 science fiction classic. The project is intended to be a sequel to the original, taking place some years after the first film concluded.
Cannes: Weinsteins Pick Up Rights to Qadaffi Doc The Oath of Tobruk
The Weinstein Company has locked up U.S. rights to the documentary directed by French philosopher, journalist and filmmaker Bernard-Henri Lévy, who captured the unfolding of the war and the spontaneous popular revolt that became a revolution toppling the longtime Libyan dictator Muammar Qadaffi. The film charts the efforts of the Libyan people in their country and in major cities including Paris, London and New York; it will screen May 25 in Cannes as part of the festival's Official Selection.
Lisa Ray Joins Boy Toy
Cooking with Stella actress Lisa Ray will star writer/director Craig Goodwill's Boy Toy, which is based on the filmmaker's award-winning short film Patch Town. It tells the story of an abandoned toy whose dream is to be reunited with his long-lost adoptive mother. The film begins shooting in November.
MPI Grabs Sleep in North America
Rights to the psychological thriller Sleep Tight have been picked up by MPI Media Group. The film revolves around Cesar, an apartment building doorman who keeps very close tabs on his residents' private lives and whose only happiness comes from others' misery. Jaume Balaguero's movie will be released theatrically in the fall of 2012 through MPI's genre arm, Dark Sky Films. The theatrical release will be followed VOD and DVD availability.
Around the 'net…
Weinsteins Acquire French Culinary Pic Haute Cuisine
TWC has acquired Christian Vincent's French comedy Haute Cuisine from Wild Bunch. The film is based on the true story of Danièle Delpeuch, the private cook to the late French president François Mitterand. Deadline reports.