The Possession Trailer: What's In the Box?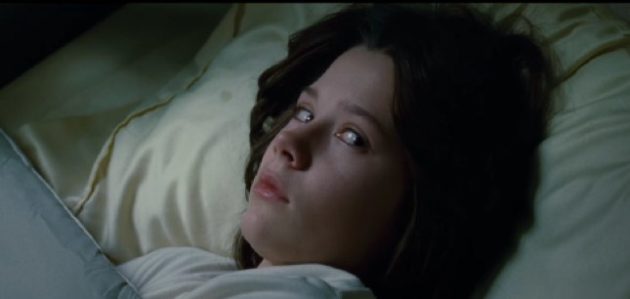 Signs that your precious little girl may be inhabited by a malicious demon, according to this first trailer for the Sam Raimi-produced The Possession: She eats her pancakes at abnormal speeds (watch out for that fork), cradles an ancient wooden puzzle box in her bed at night, has a horde of insects living inside her mouth. What are desperate parents Jeffrey Dean Morgan and Kyra Sedgwick to do? Get a peek at the latest in dybbuk horror — so hot right now! — after the jump.

Produced by Raimi's Ghost House Pictures, August 31's The Possession stars Morgan and Sedgwick as estranged parents of two girls, one of whom makes the best-worst yard sale find ever: A dybbuk box housing an assortment of tokens and pieces of hair, which appear to possess her, effectively combining the Jewish horror and scary child genres in one convenient movie!
(A dybbuk, in Jewish mythology, is a malevolent possessing spirit; also see: 2009's The Unborn.)
What makes this movie slightly more interesting is that it's based on a true story — at least, on the 2004 L.A. Times article "Jinx in a Box" that documented the allegedly cursed item known as the Dybbuk Box, an antique wine box found by one unlucky owner at a yard sale that went on to curse subsequent owners and even has its own Wikipedia page.
Another fun fact: The Possession features Jewish rap sensation Matisyahu in a supporting role! Plan your summer viewing accordingly.
[vodpod id=Video.16475491&w=630&h=350&fv=vid%3D29320279%26autoPlay%3D1%26volume%3D100%26enableFullScreen%3D1%26locale%3D%26mute%3D0%26embedCode%3Ddefault%26repeat%3D0%26startScreenCarouselUI%3Dhide%26browseCarouselUI%3Dhide%26adRuleId%3D]
[Yahoo]