Eli Roth Gets Green Inferno, Saudi Arabia's 1st Film, and News from Cannes: Biz Break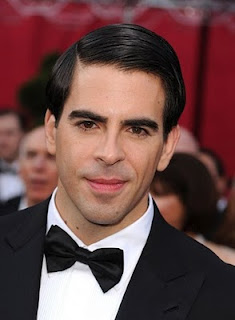 Also in Thursday morning's round of Biz Break: Philip Seymour Hoffman is in the running for a spy thriller, The Dictator comes under fire as a modern-day minstrel show, and more...

Cannes: First Saudi Feature Nears Completion
Wadjda, the first feature-length film ever shot in Saudi Arabia, has completed principal photography in Riyadh, the Cannes Market News reports. Written and directed by the country's first female filmmaker Haifaa al-Mansour, Wadjda revolves around an 11-year-old girl growing up in the capital's suburbs who challenges the restrictions of Saudi Arabia's traditional society in order to own and ride a green bicycle. Al Mansour previously directed three short films. The Match Factory is set to begin pre-sales of this Razor Film production.
Eli Roth's Latest Horror The Green Inferno Gets Green Light
New York-based Worldview Entertainment will finance and produce the latest from the horror maestro behind Hostel; details on the story are being kept under wraps. Production will begin in this fall in Peru and Chile from a script co-written by Roth and Aftershock co-writer Guillermo Amoedo from an original story by Roth.
Phase 4 Nabs Rights to See Girl Run
Starring Robin Tunney (The Mentalist) and Adam Scott (Parks and Recreation), the film centers on what happens when a 30-something woman allows life's "what ifs" to overwhelm her. Disregarding her current obligations, she digs into her romantic past in hopes of invigorating her present. Phase 4 Films will distribute the film by writer/director Nate Meyer in North America.
Around the 'net...
Cannes: Distributors to Watch
Buying in Cannes has already been underway even before Wednesday's opener Moonrise Kingdom. Deadline offers up its distributors to watch at the festival including some usuals: The Weinstein Company, Lionsgate, Sony Pictures Classics, FilmDistrict and LD Distribution.
Philip Seymour Hoffman Set for A Most Wanted Man
The actor appears to be headed to star in the Anton Corbijn-directed adaptation of the John Le Carre spy thriller of the same title, Deadline reports.
Cannes: Buyers Get Early Jump into the Fray
On Tuesday, two key deals were announced for IM Global and Alliance Films' Ends of the Earth, with CBS Films taking domestic rights and Sony Pictures Acquisitions buying rights to multiple international territories. The film uses both found footage and narrative to tell the story about two best friends traveling through Europe and encounter life-altering "impossible phenomenon," THR reports.
The Dictator Gets Arab-American Criticism
Sacha Baron Cohen has come under fire from an Arab-American group that says his portrayal of the Wadiyan leader Aladeen reinforces negative stereotypes about their community at a time when prejudice towards US citizens of Middle Eastern origin has never been more prevalent, The Guardian reports.