The Deep: Remembering Donna Summer's Underrated Disco Gem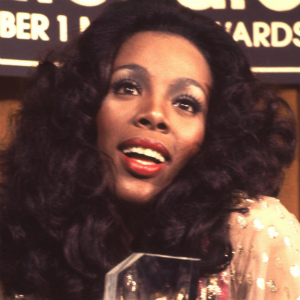 Disco icon Donna Summer passed away today at the age of 63, reportedly succumbing to cancer. But while most folks remember the singer for once-ubiquitous disco classics like "Bad Girls" and "Love to Love You Baby," and while many a film used her hit singles to great effect (recall the "Hot Stuff" scene from The Full Monty, or her own turn as an aspiring disco singer in Thank God It's Friday), let's take a look back at a relatively underrated Donna Summer gem: The love theme from 1977's The Deep.

By 1977, Summer had already made a name for herself with a number of disco hits, but then came The Deep. The film's "Down Deep Inside" combined the sultry vocals of Summer with the orchestral stylings of prolific James Bond composer John Barry, with appropriately dreamy results. Summer's lyrics layered over Barry's arrangement, plus a disco beat (of course) helped make the theme song from the Peter Yates-directed underwater adventure thriller a charted dance hit; it also earned Summer and Barry a shared Golden Globe nomination for Best Song.
A slower version of the song included in the film's soundtrack LP turns the theme into a sublime, seductive ballad.
Of course, Summer went on to contribute to a number of movie soundtracks: Thank God It's Friday appearance the following year also yielded her hit single "Last Dance," and just a few years later she contributed "On the Radio" to 1980's Foxes. And who could forget the inspirational "The Power of One," from the soundtrack to Pokémon: The Movie? (Certainly not Herman Cain.)
R.I.P. to the Queen of Disco.