Anchorman 2 Teaser Poster Has Legs
Paramount unveiled the first poster to its imminent Anchorman sequel, which we've all been calling Anchorman 2 forever but will apparently have the brassier if more cumbersome title, Anchorman: The Legend Continues. Did we already know this? Sorry if I missed that, seriously, I'm still utterly transfixed by Peter Berg's geopolitical aplomb. Ron Burgundy couldn't hold a candle. Anyway, you'll still call it Anchorman 2, so whatever, have a look.

There seem to be a couple legs missing on the far side; perhaps there were some amputations in the intervening period between the first and second installments? Or maybe it's just the angle. We'll see. The teaser trailer emerges this week ahead of The Dictator, so I imagine we'll be shoveling that your way in the days ahead. Stay tuned!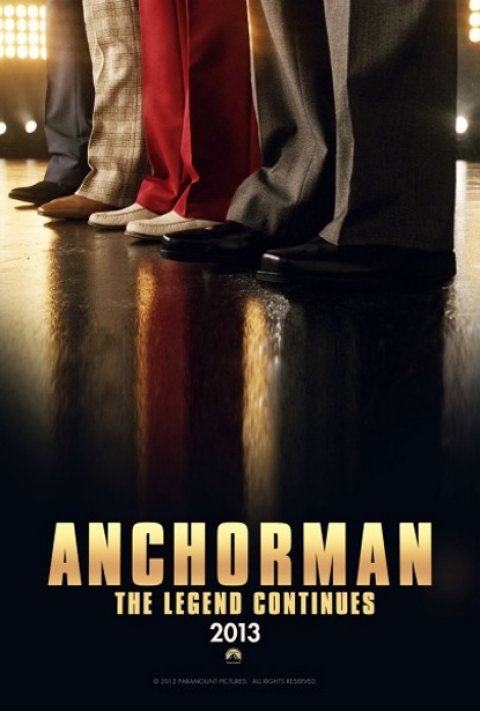 Follow S.T. VanAirsdale on Twitter.
Follow Movieline on Twitter.