Amazing Spider-Man Preview: Put on the Mask!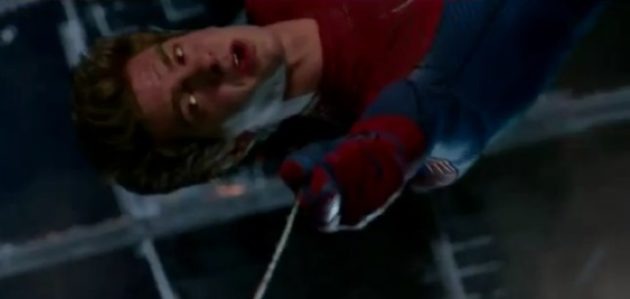 The new four-minute preview from The Amazing Spider-Man promises an extended look at "the summer's most anticipated film" — Sony's bracing, ballsy rebuke to The Avengers, Prometheus and The Dark Knight Rises. Only you know how truthfully that claim applies to you, but this much is true: There's not very much "new" here.

Basically we've got the last trailer with some big-time action stitched to the front. New York is in peril! My kid's hanging over the East River! Somebody do something! Who are you? Cue Marc Webb's origin-story reboot, which restates all of the brooding identity issues of Christopher Nolan's Batman saga with none of the pitch-black conceptual grandstanding. This looks, feels and sounds like a comic-book movie all the way, all doe eyes and iridescent urban grids and quasi-human forms tear-assing around the sky.
July 3! Mark your calendars! (?)