First Look: Bebe Neuwirth Has Sympathy For the Understudy in The Standbys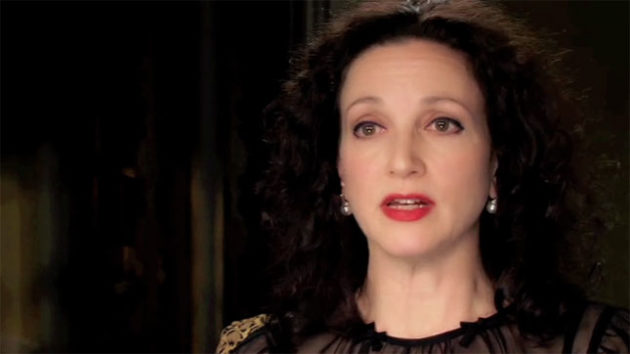 It's a tough life being a Broadway standby — knowing a part backward and forward, exhibiting months, even years of patience while literally waiting in the wings for your chance to play the role you're backing up for the star of the show. On the bright side, at least now you'd have an entire film telling your story — one for which Movieline is pleased to present a first look ahead of The Standbys world premiere this weekend in New York.

Directed by Stephanie Riggs, The Standbys introduces viewers to a few of the performers who've made livings — and eventually, in some cases, made names — in some of the most thankless positions in all of theater: Standby and understudy. The documentary opens the Tony Awards Film Series this Saturday at the Paley Center in Manhattan; below, have quick glimpse at the film, featuring the sobering insights of Broadway icon Bebe Neuwirth.
Here's more about The Standbys and this Saturday's screening; we'll keep you up to date about a theatrical and/or video release as events warrant:
This dramatic documentary takes a behind-the-scenes look at the lives of performers rarely glimpsed by audiences. These performers, known as "standbys," remain backstage, prepared to go on at a moment's notice. In this evocative behind-the-scenes documentary, the at times heartbreaking and hilarious lives of Broadway's understudies and standbys are finally brought into the spotlight. "The Standbys" follows three undiscovered performers for several years through their ups and downs, struggles and triumphs, onstage performances and private lives. When these standbys are finally given the chance of a lifetime, anything can - and does - happen.

The film features never-before-heard stories from industry insiders and celebrities who reveal the unimaginable struggles these under-appreciated performers endure as they wait in the wings for their shot at a dream that may never come true.

The Standbys screening will be followed by a talk-back panel of Tony Award-winning Broadway stars who got their start as understudies or standbys. [Panelists include Tony Award Winners Katie Finneran and Cady Huffman, Merwin Foard, Ben Crawford, Alena Watters and director Stephanie Riggs.]

The Standbys follows actors Ben Crawford (standby for Shrek), Merwin Foard (standby for Gomez in The Addams Family) and up and comer Aléna Watters (standby for Anita in West Side Story).

Other interviewees include: Jerry Zaks, Bebe Neuwirth, Brian D'Arcy James, Cheyenne Jackson, Sutton Foster, David Hyde Pierce, Katie Finneran, Nelle Nugent, Michael Riedel, Zachary Quinto.