What Did Michael Madsen Do To Deserve Piranhaconda?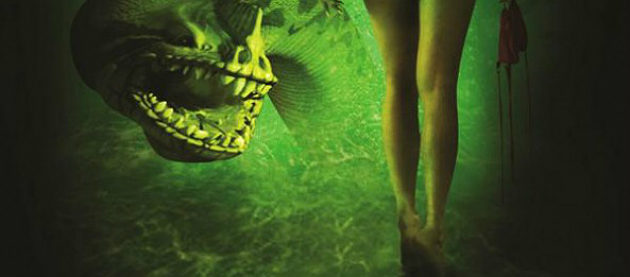 Ponder that burning question as you watch the trailer for SyFy Channel's forthcoming creature feature Piranhaconda, about — you guessed it — a piranha-anaconda hybrid monster people-eater hunting down nubile hotties, a film crew, a gang of mercenaries and Michael Madsen as a scientist. The tagline: "Part Snake! Part Fish! All Killer!" Everybody wins!

No one moreso than Madsen, who appears to have a writing credit on the creature feature as well, according to the trailer's credits.
Let the awful CG and worse acting roll via the Piranhaconda trailer:
Even after enjoying a career resurgence following Sin City and the Kill Bill movies, Madsen's resorted to more and more low budget indie work; it's therefore not terribly shocking to see him pop up in a movie like this, but still. And yet: Hardcore exploitation fans may find added reason to check out the telefilm on account of director Jim Wynorski (Chopping Mall), who's behind the camera for producer Roger Corman.
A release/airdate has yet to be set.