Trailblazing Hair Stylist Vidal Sassoon Passes Away at 84
Trailblazing hair and fashion icon Vidal Sassoon has died at the age of 84, according to the L.A. Times, following reports in recent years that he'd been battling leukemia. The hair styling legend had built an empire after making a name for himself with game-changing designs for women in the 1960s, including bold coifs for the likes of movie stars Nancy Kwan and Mia Farrow.

Actress Nancy Kwan shot to fame with 1960s's The World of Suzie Wong, which is often incorrectly credited as the film for which Vidal Sassoon gave her this iconic slanted bob. Rather, the Sassoon cut was done for Kwan's 1963 comedy The Wild Affair. (Kwan's famous photo, below, was shot for Vogue.)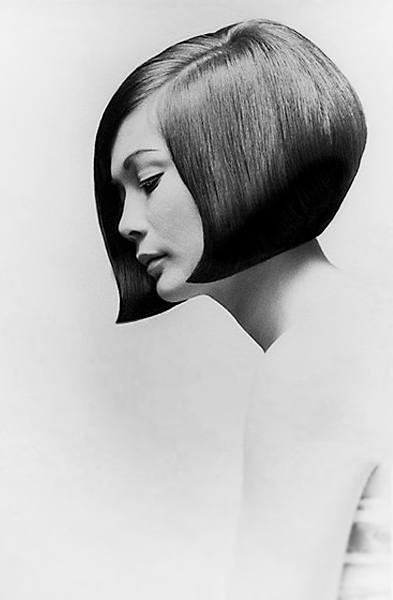 Years later, he remembered the design in a chat with NPR: "I looked at her bone structure, and I thought we could do almost anything with Nancy. And I started to cut at the very back of her head and I said, 'Great neckline; I'll go shorter.' And I went short in the back and graduated into more length at the sides, and I suddenly realized we had a bob that could be international."
In 1967, Sassoon and his scissors were tapped to transform another ingenue for the screen with Roman Polanski's Rosemary's Baby, for which he gave Mia Farrow the close-cropped pixie cut that would become her trademark.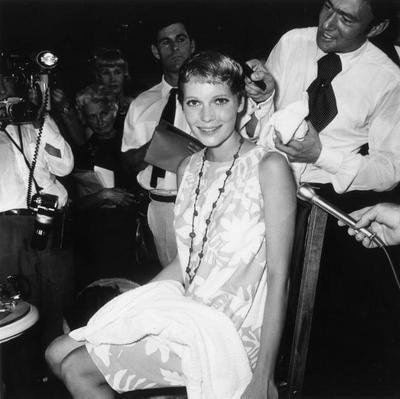 Sassoon, a London native who was a member of the anti-fascist 43 Group following World War II, was appointed Commander of the Order of the British Empire in 2009. His life and legacy was the subject of the documentary Vidal Sassoon: The Movie, which debuted at the Tribeca Film Festival and opened in limited release in 2011.
[via LA Times]