India Angry Over Avengers, Burt Reynolds Gets Musical, China Eyes US Theaters: Biz Break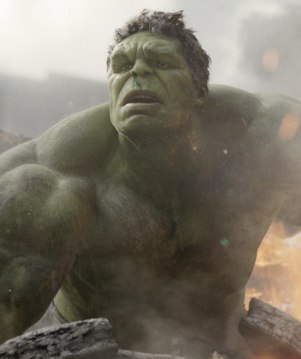 In this morning's Biz Break: Indian ire rises over The Avengers, a Chinese company eyes AMC theaters, vet actors join the musical comedy How Sweet It Is, the Chinese blockbuster Flying Swords of Dragon Gate is headed to IMAX, and more.

Vet Actors Join Cast in Musical Comedy How Sweet It Is
Burt Reynolds (The Dukes of Hazzard), Joe Piscopo (Saturday Night Live), Paul Sorvino (Law & Order) and Erika Christensen (Parenthood) have signed on to star in the musical comedy How Sweet It Is. Written and directed by Brian Herzlinger (with co-writer Jay Black), the film is produced by Suzanne DeLaurentiis, Steven Chase, Rick Finkelstein, Ivan Kavalsky, Keith Weiner and Matthew L. Weiner and slated for a fall release.
Ben Means Joins Phase 4 Films as SVP, Global Business Development
Means will be charged with expanding Phase 4's North American business. Prior to joining Phase 4 Films, Means was General Manager of Aggregation Services at Sony DADC; Executive Vice President of Worldwide Operations at Twentieth Century Fox Home Entertainment; and Vice President of North American Operations at Buena Vista Home Entertainment, a division of the Walt Disney Company.
Around the 'net...
Avengers Slum Scenes Ignite Indian Anger
The movie's healthy opening in India has been marred by high-profile complaints over its portrayal of urban living conditions in the city of Kolkata, The Guardian reports.
AMC In Talks with China's Wanda to Sell
North America's second largest theater chain has resumed talks with China's Wanda over selling a "significant stake" in the company, the NY Times reports. If completed, the deal will begin a new phase in China's push into the global film industry by sharply increasing its leverage with Hollywood.
The Flying Swords of Dragon Gate Sets September IMAX Release
Acquired for North American release by Indomina, The Flying Swords of Dragon Gate is the first Chinese-language film to be released in the IMAX 3D format and the fourth-highest grossing Chinese-language film of all time. Since its December release in China, the feature has earned approximately $86.5 million at the box office, of which approximately $10.6 million was generated in 61 digital IMAX theaters, Movieweb reports.
Killer Joe Heads for Release with NC-17
Black comedy Killer Joe will open July 27 via LD Entertainment with an NC-17. Directed by William Friedkin the film received the NC-17 in late February despite an appeal by the filmmaker and distributor, Deadline reports.