Expendables 2 Trailer: Testosterrific!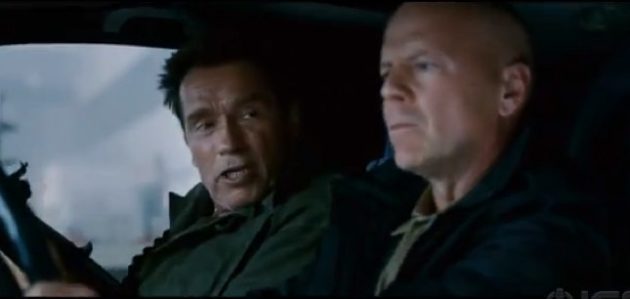 One good ammo-riddled torrent of multiplex marketing deserves another, right? Never mind. Ready or not, and on the heels of this afternoon's wild End of Watch spot, behold a new trailer for The Expendables 2. It's got more bullets than brain cells, and someone literally died in one of these explosions (or at least one like them), but who can argue with Arnold Schwarzengger quipping, "I'm back!" or Jason Statham issuing a smirking pronouncement of "man and knife"?

I'm pretty sure this is the first trailer to ever give viewers PTSD — and that's just after Sylvester Stallone's intro.
[IGN]