Hope Springs Trailer: Meryl Streep and Tommy Lee Jones Have a Sex Problem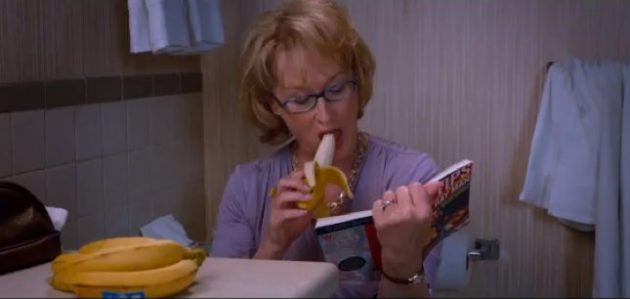 Here is the first trailer for Hope Springs, featuring Meryl Streep and Tommy Lee Jones as a 60-something married couple on a steep sexual downswing. What to do? Travel to Dr. Steve Carell's Seaside Coitus Clinic, of course, where, with the director of The Devil Wears Prada and Marley & Me, the group will explore the all the carnal dilemmas of our proto-senior population.

I don't know about crankypants Jones, but I predict that at least the box office for this thing — which Sony will open Aug. 10, right around the time the studio's "Julie & Julia" hit big three years ago — will be rock hard.
VERDICT: Sold! (To our parents)