VIDEO: Dick Clark's Passing Suits Shirley MacLaine and Her Dogs Just Fine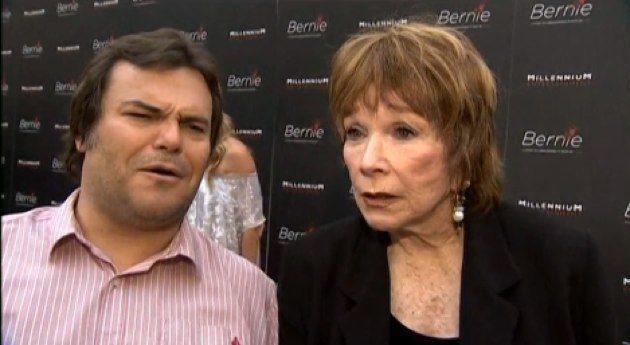 There's really nothing I can add to this video that hasn't already been captured on camera: The white-hot quasi-celeb vibe of the Bernie premiere in L.A., the vaguely arbitrary line of red-carpet questioning, the genius retort from MacLaine, Jack Black's exquisite repulsion, the hit-and-run brevity of it all... It just doesn't get much better. Sorry, Richard Dreyfuss!

Also: Pretty ballsy for a woman so passionate about reincarnation to knock the newly dead, no? Also also: If you haven't yet read the back story behind Bernie as presented by the nephew of MacLaine's character, please stop what you're doing and catch up now. Amazing.
[via Allie is Wired]
[vodpod id=Video.16411920&w=637&h=525&fv=videoId%3D1570306623001%26amp%3BlinkBaseURL%3Dhttp%253A%252F%252Fwww.usatoday.com%252Fvideo%252Findex.htm%253Fbctid%253D1570306623001%26amp%3BplayerID%3D102195605001%26amp%3BplayerKey%3DAQ%7E%7E%2CAAAABvaL8JE%7E%2CufBHq_I6Fnyou4pHiM9gbgVQA16tDSWm%26amp%3Bdomain%3Dembed%26amp%3BdynamicStreaming%3Dtrue]
Follow S.T. VanAirsdale on Twitter.
Follow Movieline on Twitter.