R.I.P.: Dick Clark Dies at 82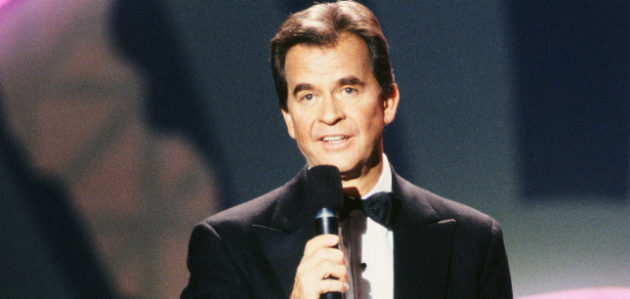 Radio and TV host/personality/entrepreneur Dick Clark has died at the age of 82, reports the AP. The "American Bandstand"/"New Year's Rockin' Eve" fixture had suffered a heart attack following an outpatient procedure in Santa Monica. Over the course of his six-decade career Clark also produced awards shows including the American Music Awards (which he founded), the Emmy Awards, and the Golden Globes; he even dabbled in film, writing and starring in the 1968 crime drama Killers Three.

Killers Three marked the rare acting gig for Clark, who found far greater success behind the camera as producer and in front of it as the host of numerous television programs and game shows over the years. In it, Clark starred as one of a trio of North Carolinian criminals who embark on a crime spree and head to California. It's certainly not one of Clark's best-known works -- The New York Times called it "flimsy" in its 1969 review -- but the film, and Clark's turn as a cop-killing criminal, is a curious little-known addition to his legacy.
Of course, there was the time Clark popped up on the blooper episode of The Fresh Prince of Bel-Air, uttered the line "Lemme break you off a little somethin'," and showed Will Smith how it was done.
Now that's more like the Dick Clark we all knew and loved. Leave your fond remembrances below.
[AP]