Audrey Tautou-Starrer Thérèse D, From Late Director Claude Miller, To Close Cannes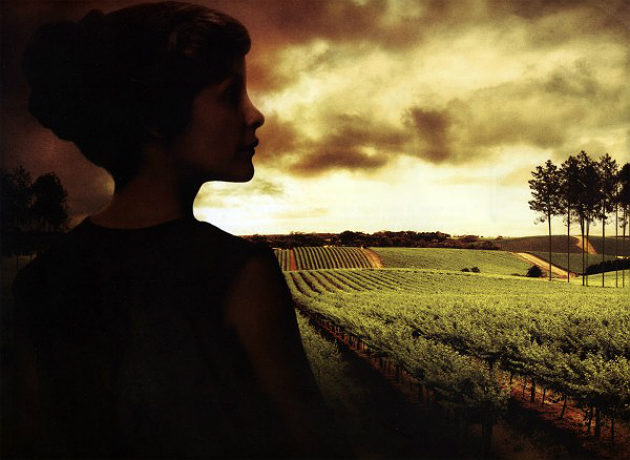 The late Claude Miller's Thérèse D will close the 65th Festival de Cannes, the festival announced today. The adaptation of François Mauriac's 1927 novel (adapted previously in 1962 by Georges Franju) stars French favorite Audrey Tautou (Amelie) in the title role as a free-spirited woman trapped in an unhappy marriage in 1920s France who poisons her husband out of desperation, then must suffer the consequences.
UPDATE: According to a Cannes release, the full updated title of Miller's film is Thérèse Desqueyroux.
Miller, who worked with the likes of Bresson, Godard, and Truffaut before launching his own directing career with 1976's La meilleure façon de marcher (The Best Way to Walk), twice previously vied for Cannes' Palme d'or and won the Jury Prize for 1998's La classe de neige (Class Trip) before passing away earlier this month at the age of 70. Full press release follows.
Thérèse D. by Claude Miller, with Audrey Tautou in the title role, and Gilles Lellouche and Anaïs Demoustier, will be screened at the closing of the 65th Festival de Cannes on 27 May in the Grand Théâtre Lumière of the Palais des Festivals.

Claude Miller's final film is an adaptation of François Mauriac's novel "Thérèse Desqueyroux". On the 4th of April of this year, shortly after finishing the montage, the director succumbed to illness. This film is the final piece in his immense body of work, to which the Festival de Cannes and the director's many admirers will pay tribute.

"What thrills me in the filmmaking process is to focus on the interplay of appearances, gestures, looks, behaviour and to use them to try to intimate the inner lives of people, their secret garden, even though we only see them from the outside".

Claude Miller's formative years were in Nouvelle Vague cinema, working as an assistant to François Truffaut, "the filmmaker of the intimate". Through the evolution of his work, he created a universe that could speak to a very broad audience, from The Best Way to Walk (La meilleure façon de marcher) (1976) to The Grilling (Garde à vue) (1981), from Deadly Run (Mortelle randonnée) (1983) toThe Accompanist (l'Accompagnatrice (1992) and A secret (Un secret) (2007), from the Prix Delluc forThe Hussy (l'Effrontée) (1985) to the Jury Prize at the Festival de Cannes for Class Trip (la Classe de neige) (1998). As a politically engaged filmmaker, he also chaired the Association of Filmmakers and Producers (Association des réalisateurs producteurs) and was active in the "Club des 13", a think tank for reforming the production system.

By dedicating the closing night to him, the Festival de Cannes, along with his family, friends, producers, and distributers, is very pleased to pay tribute to the memory of Claude Miller.
And the synopsis for Miller's Thérèse D released last year:
France, late 1920's. Lovely and free-spirited, Thérèse marries her neighbor Bernard Desqueyroux, thus joining their respective properties in one vast estate. Bernard tolerates his brilliant, passionate young wife's strong character and opinions, but she soon finds herself suffocated by the boredom of her provincial life and her husband's intellectual mediocrity. She dreams of Paris, longs for stimulation and culture and, despite herself, starts to seek a way out. Until the day Bernard gets intoxicated with deadly arsenic… What starts as a mistake turns into an attempt to poison him. Thérèse is found out and, in addition to being disgraced in both her own and her husband's families, she must face justice for her attempted murder.

The heartbreaking torment of an astonishing and superb character, played by French star Audrey Tautou.
Get more Cannes Film Festival updates here.